Spare parts made in Ukraine's partner countries discovered in Shahed drones – National Security Council Secretary
Saturday, 3 June 2023, 05:25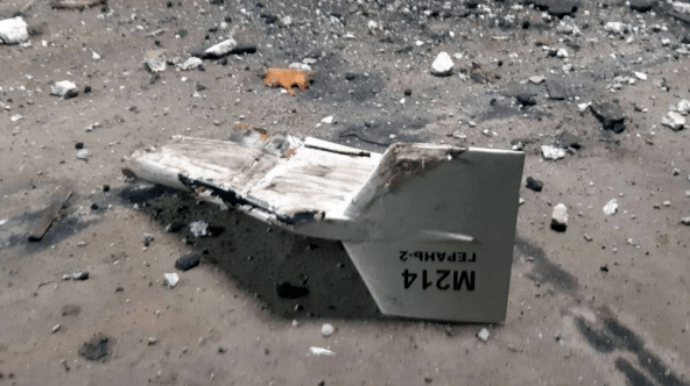 Spare parts from countries that are allies of Ukraine have been found in the Iranian-made Shahed drones, which the Russian Federation uses to attack Ukrainian territories.
Source: Oleksii Danilov, Secretary of the National Security and Defence Council (NSDC) of Ukraine, on air during the national joint 24/7 newscast
Quote: "We disassembled them [drones – ed.] and, unfortunately, found parts that are not produced either in Iran or in Russia."
Advertisement:
Details: Danilov suggested that the details could have been procured before the beginning of a full-scale invasion, since the drones were mostly produced in 2019-2021.
At the same time, the secretary of the NSDC noted that it is necessary to understand how Western details get to the Russian Federation, despite the sanctions.
Background:
According to The New York Times, despite the sanctions, aviation parts produced by the American company Boeing and the French Airbus entered Russian companies.
Recently, Oleksii Danilov called Russia's largest Shahed UAV attack a demonstration of stupidity and stubbornness.
Journalists fight on their own frontline. Support Ukrainska Pravda or become our patron!