Almost 500 pieces of non-military equipment observed near Wagner camp in Belarus
Wednesday, 19 July 2023, 18:40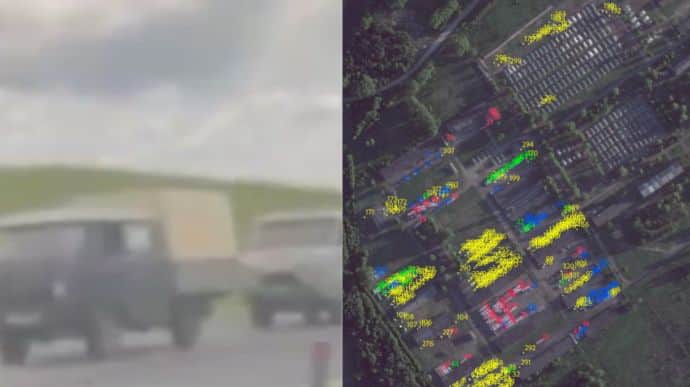 In Belarus, there are about half a thousand units of wheeled transport equipment near the Wagner Group tent city.
Source: Radio Liberty Belarus service
Details: Journalists analysed satellite images from Planet Labs from 19 July and came to the conclusion that, in total, there are at least 485 pieces of equipment near the tent city near the village of Tsel.
Advertisement:
Most likely, this is the equipment that was in the convoys that were fixed the other day on the M5 Gomel-Minsk highway.
Quote: "Including:
about 55 tents, some with trailers;
about 320 cars similar in size to UAZ pickups, vans, UAZ minibuses, Gazelle-type minibuses, UAZ Patriots, and passenger cars;
about 45 buses with various modifications;
about 65 trucks of various modifications, including at least eight platforms with equipment, mainly construction.
Almost all the equipment is located near buildings that look like warehouses, as well as the car park of the military town. It can be seen that some of the machines are in such a position that they may be being unloaded. Some cars are parked near the tents themselves.
Heavy military equipment is not visible among the observed objects."
Background:
Recently, convoys of fighters of the Wagner Group have arrived in Belarus.
Yevgeny Prigozhin, founder of the Wagner Private Military Company (PMC), allegedly spoke to the mercenaries who came to Belarus and said that they would be engaged in the training of the Belarusian army.
Journalists fight on their own frontline. Support Ukrainska Pravda or become our patron!