Ukraine makes diplomatic move to weaken Russia – NYT
Saturday, 5 August 2023, 12:23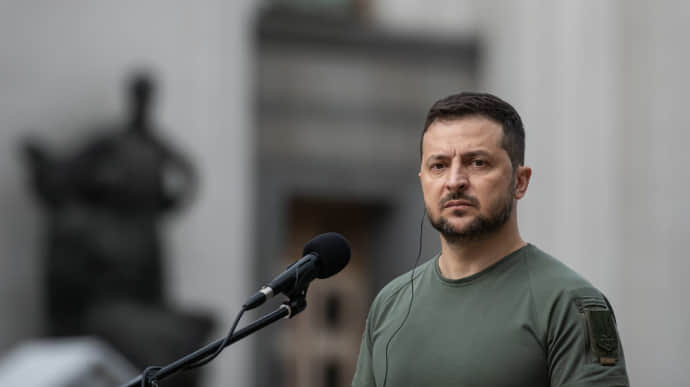 Ukraine will make a new attempt to gain the support of dozens of countries this weekend at a meeting in Saudi Arabia. This step will be the beginning of a broader campaign aimed at weakening Russia in the coming months, according to The New York Times analysts.
Source: The New York Times
Details: Ukraine and Saudi Arabia invited diplomats from about 40 countries to the Red Sea port of Jeddah for talks. Among them are China, India, Brazil, South Africa and some of the oil-rich countries of the Persian Gulf, which tried to maintain good relations with both Ukraine and Russia during the war.
Many of the invited governments are opposed to the very concept of choosing a side, seeing the war as a "contest between global powers".
The NYT believes that this meeting is the starting point of what is expected to be Ukraine's main diplomatic move in the coming months, aimed at trying to undercut Russia.
Analysts write that Ukrainian and Western officials are trying "to temper expectations for the talks this weekend, stressing that they are not likely to bring the war any closer to an end and that many of the nations that were invited appear unlikely to shift their stances".
In particular, neutral countries such as Indonesia, India, Mexico, Chile and South Africa will be present in Jeddah. They all want to see the end of the war, given the "economic hardships it has caused".
For Ukraine, this meeting comes at a pivotal moment, the NYT writes.
The media reports that while fierce fighting is going on at the front, Zelenskyy told his diplomats on Wednesday that the situation "would grow even more difficult as pressure [is] likely to build in the coming months to find a negotiated path to peace".
For Saudi Arabia, which has long acted as a mediator in regional conflicts, the meeting in Jeddah is significant because the kingdom is taking an active part in solving the crisis of the highest global priority.
Ukrainska Pravda is the place where you will find the most up-to-date information about everything related to the war in Ukraine. Follow us on Twitter, support us, or become our patron!