Explosion at plant in Moscow Oblast: Russian media report 8 people missing, Telegram channels report 10 dead
Wednesday, 9 August 2023, 22:03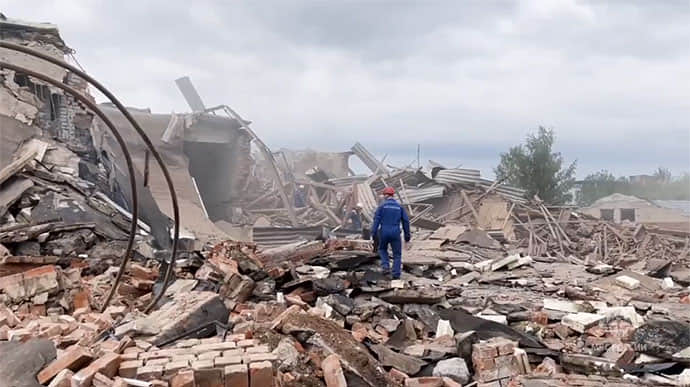 Russian media has reported that after the explosion at a military plant near Moscow, eight people are considered missing, while Russian Telegram channels have reported that 10 bodies were found under the rubble.
Source: Russian propaganda media outlets RIA Novosti and RBK; Dmitry Akulov, head of the Sergiev Posad District; and Russian Telegram channels
Details: Akulov reported eight people missing. He said that 60 people were injured,and one woman died in intensive care.
Akulov also stated that no bodies were found under the rubble.
However, the Baza Telegram channel reported the fatalities. At first, the channel wrote that 10 bodies had been retrieved from under the rubble. Later, the message was edited to read "fragments of bodies, presumably of 10 people, were found."
The Baza Telegram channel emphasises that there is "a high probability that the death toll may rise to 15 or even more", since the rubble has not yet been completely cleared.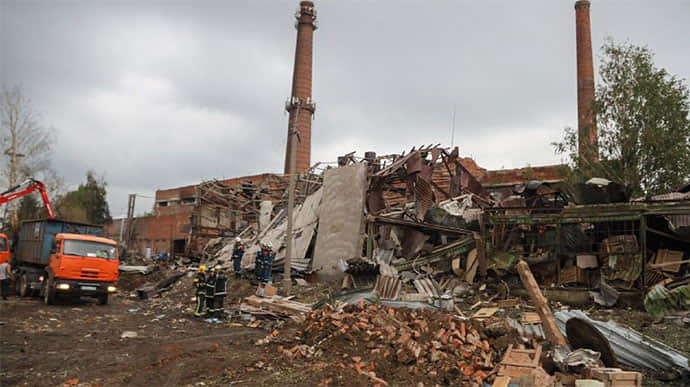 Baza wrote that Russian investigators, in addition to the version that the explosion occurred due to industrial safety violations and sabotage, also do not rule out the possibility of a drone line of inquiry.
It is assumed that the UAV could have hit a truck with gunpowder that arrived on the territory of the Zagorsk Optical-Mechanical Plant and provoked a large-scale explosion.
At the same time, it is reported that near the clothing warehouse where the explosion occurred, there was another four-tonne batch of gunpowder that miraculously did not explode.
Background:
Ukrainska Pravda is the place where you will find the most up-to-date information about everything related to the war in Ukraine. Follow us on Twitter, support us, or become our patron!