Two-thirds of Ukrainians believe government does not cope well with implementing reforms
Thursday, 26 October 2023, 13:02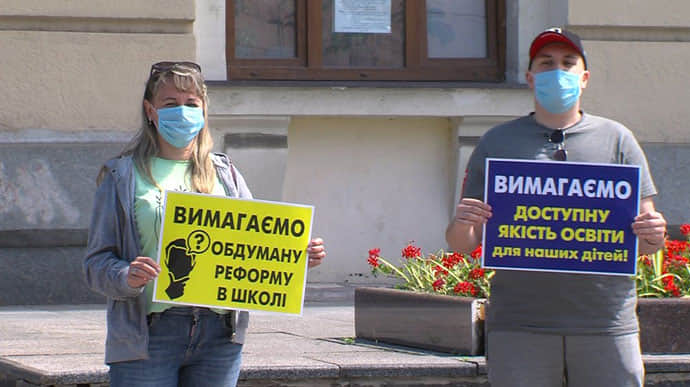 Two-thirds of Ukrainians are convinced that the authorities are not making enough of an effort to carry out reforms in Ukraine, only every fifth respondent considers such efforts to be sufficient.
Source: Results of a survey conducted by the Kyiv International Institute of Sociology (KIIS) on 4-20 September commissioned by European Union Advisory Mission Ukraine
Quote: "The vast majority of respondents critically assess the authorities' efforts to carry out reforms – only 19% consider the efforts sufficient (in 2021 it was 15%). Instead, 71% of respondents consider efforts insufficient (in 2021 it was 76%)."
Advertisement: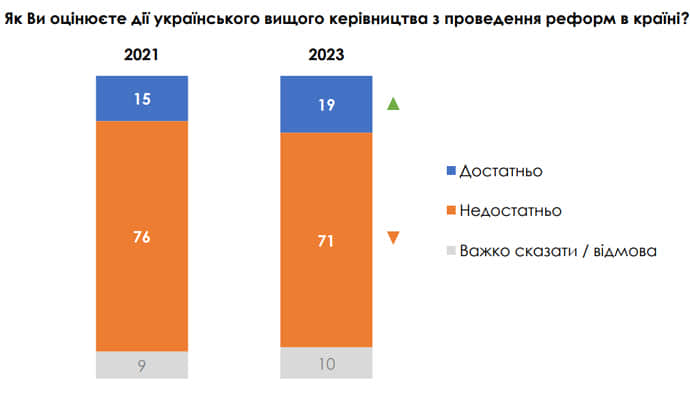 Details: At the same time, the respondents said the coverage of the reforms in the media is insufficient, with only 15% believing that the reform process is well covered in the media and another 45% considering the coverage to be partial.
Ukrainians say that the number of information about individual reforms or tasks is also low.
The biggest demand in society is the fight against corruption – among 10 reforms or tasks, 90% of respondents include anti-corruption activities in the top 3.
In particular, 58% of them consider this task number 1 for Ukraine.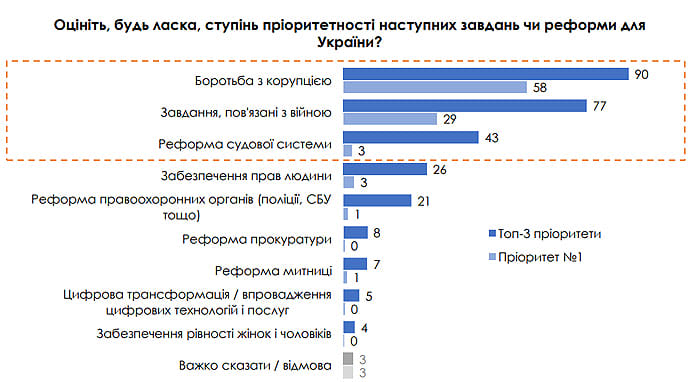 Society's biggest demand is to fight corruption. Among 10 reforms or tasks, 90% of respondents rank anti-corruption efforts in the top 3.
Other top reforms include the war-related tasks (77% see this one in top 3) and reform in the judicial system (43%).
A total of 26% say ensuring human rights is important, and 21% talk about the reform of law enforcement agencies.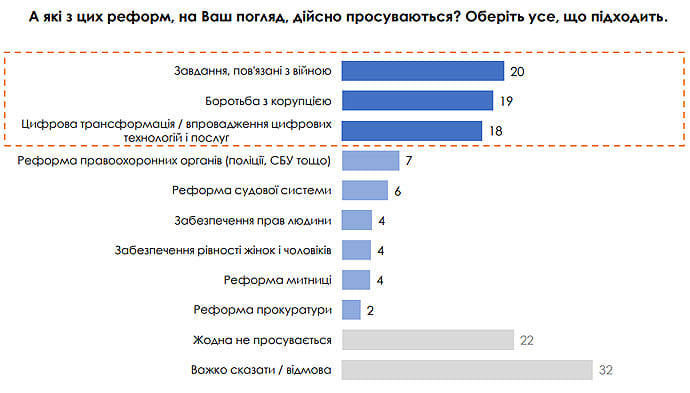 Reference: The survey was conducted during 4-20. A total of 2,005 individuals residing in all oblasts of Ukraine controlled by its government (except Kherson and Donetsk oblasts) were interviewed face-to-face via a tablet. The survey was conducted among adult citizens of Ukraine (aged 18 and older).
Formally, the statistical sampling error of such a sample (with a probability of 0.95 and considering the design effect of 1.5) under normal circumstances did not exceed 3.3%.
Support UP or become our patron!