Zelenskyy: The Russians made Easter red with the blood of Ukrainians
Monday, 25 April 2022, 11:11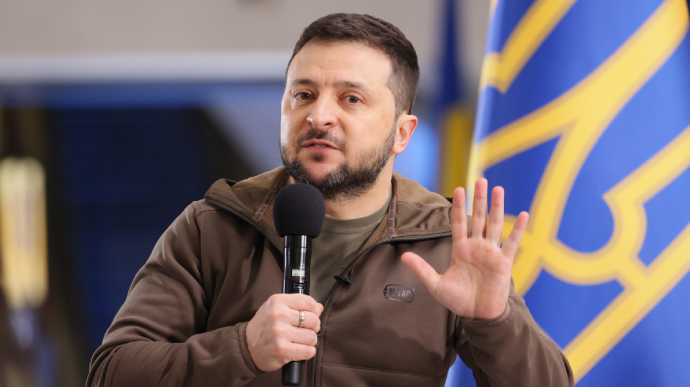 VALENTYNA ROMANENKO — MONDAY, 25 APRIL 2022, 11:11
President Volodymyr Zelenskyy emphasised that the Russian occupiers, by shedding the blood of Ukrainians on the biggest Orthodox holiday, have proved that humanity and Christian morality are not for them.
Source: Zelenskyy's morning video address on 25 April
Advertisement:
Quote: "Russia was offered an Easter ceasefire. But the Orthodox world saw that for the Russian invaders Easter means nothing. For them, it's just a red date in the calendar, which requires special words, special behaviour, but not what is called faith and not what is called Christian good.
The Russian army has made this Easter red not only formally on the calendar, but also red with blood. Christians would not do that if they had the opportunity to make peace. So holding a candle in church does not mean being a Christian. Eating or even sanctifying pasky [Orthodox Easter bread] every year is not enough to be a human, to be a Christian. "
Details: Zelenskyy said that Russia "congratulated" Ukraine at Easter with air-raid sirens over almost all the country, a missile strike in Poltava region and a missile strike on Kremenchuk that killed two more children in Donetsk region.
"The kind of military threat from which Russia would need to be protected does not exist. This is just deliberate destruction of life in Ukraine. Destruction that did not stop even on the biggest Orthodox holiday," Zelenskyy said.
The President thanked the police officers, the employees of the Security Service of Ukraine, and everyone who was responsible for security on Easter for preventing provocations on Sunday. All the [provocations] Russian propagandists had announced the day before.