Kherson: occupiers have appointed their own "head of the regional state administration" and "mayor"
Tuesday, 26 April 2022, 15:59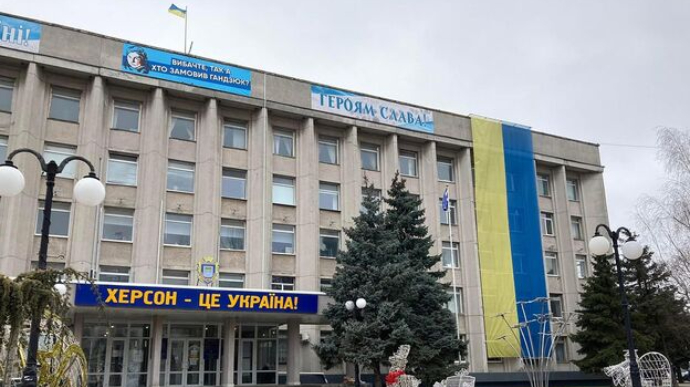 VALENTYNA ROMANENKO — TUESDAY, 26 APRIL 2022, 15:59
Occupiers and collaborators have held a meeting in the occupied city council building in Kherson where they appointed a so-called "head" of the Kherson Regional State Administration, Volodymyr Saldo, and a "head" of the Kherson City Administration, Oleksandr Kobets.
Source: Hennadii Lahuta, the Head of Kherson Kherson Regional Military Administration on Telegram
Advertisement:
Quote: "I am convinced that these collaborators and their accomplices will be held accountable after our victory. These appointments are illegal."
For reference: 65-year-old Volodymyr Saldo was the mayor of Kherson from 2002 to 2012 (three terms) and People's Deputy from the Party of Regions in the 7th convocation of the Verkhovna Rada. He has supported the Russian occupation of Kherson from the beginning of the full-scale war.
Oleksandr Kobets was the driver of Kherson Mayor Kolykhaiev.
Background: on 25 April, the Russian military seized the building of the Kherson City Council and began to operate there. The flag of Ukraine was removed from the building. The mayor and employees of the City Council were given the opportunity to go home.