Zelenskyy upbraided leaders who find time to argue instead of helping
Saturday, 14 May 2022, 01:07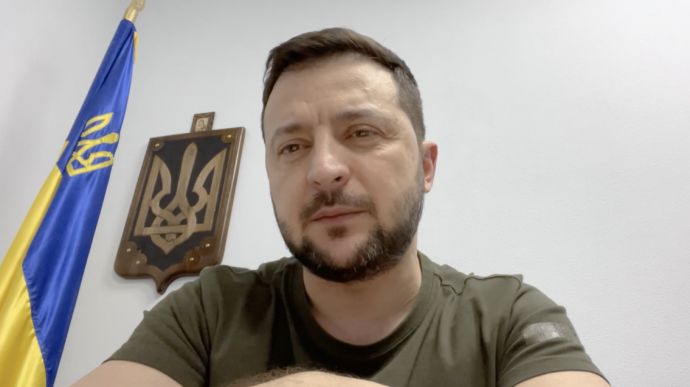 Olena Roshchina - Saturday, 14 May 2022, 01:07
President of Ukraine Volodymyr Zelenskyy thanked the 37 countries that have reopened their offices in Kyiv and upbraided those leaders who are holding back on tightening sanctions against Russia or providing assistance to Ukraine.
Source: Presidential video address
Quote: "Already 37 foreign missions have resumed their work in Kyiv. And I am grateful to all of them, because this is 37 pieces of proof that Ukraine stands strong and has prospects in contrast to the Russian Federation. I am sure that other foreign missions will return to the capital soon."
Details: The President also thanked those who are working to strengthen sanctions on Russia and to increase defence and financial support for Ukraine.
According to Zelenskyy, "this is the only recipe for defending freedom in the face of Russia's invasion,"and for Western nations it is not merely about expenditures, but about the future.
Quote: "The world has already recognized that Russia's blockade of our ports and this war are provoking a large-scale food crisis. Russian officials are also openly threatening the world that there will be famine in dozens of countries. And what could be the consequences of such a famine? What political instability and migration flows will this lead to? How much will you have to spend then to deal with the consequences?"
"These are the questions that need to be answered by those who are delaying sanctions on Russia or trying to postpone aid to Ukraine."
"Every day of war is an increase in global threats, it is a new opportunity for Russia to provoke instability in other parts of the world, not only here in Europe. And every day of war equals new lost lives in Ukraine: Ukrainian men and women who give their lives so that everyone can live freely. I emphasise this: everyone, especially in those countries where they still find time to argue instead of investing in aid as much as possible."
"Therefore, much more pressure on Russia is needed. And I talk about it openly and daily to everyone on whom it depends."