Belarus has resumed its military exercises again
Thursday, 16 June 2022, 18:26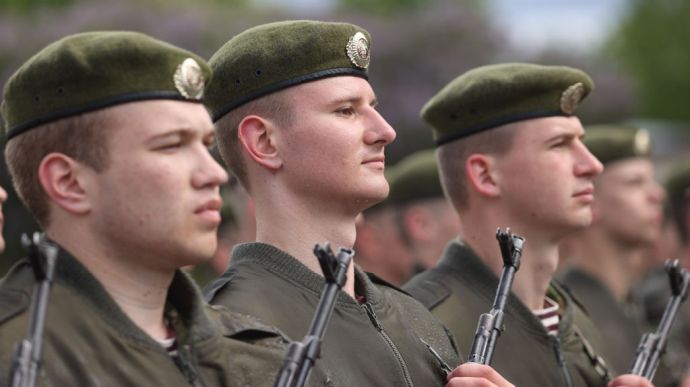 KATERYNA TYSHCHENKO — THURSDAY, 16 JUNE 2022, 18:26
The Belarusian Armed Forces have resumed their exercises - at least until 25 June.
Source: Belaruski Hajun, with reference to the training schedule at Belarusian training grounds
Advertisement:
Details: The continuation of training at Belarusian training grounds at the moment looks like this:
Borisovsky training ground (227th) - [military training will last] until 25 June;
Shooting range ¹1 near Minsk (Uruchcha) until 25 June;
Gozky (near Grodno) until 24 June;
Brest until 25 June;
Repishche (Osipovichi) until 24 June;
Marjina Horka until 25 June;
Losvido (near Vitebsk) until 25 June;
Neman (near Byarozawka) until 24 June;
Obuz-Lisovy (near Baranovichi) until 24 June;
Chepelevo (near Slonim) until 24 June;
Domanove (near Ivacevičy) until 24 June;
Shooting range near Staryya Darohi until 24 June;
Zaslonov (near Lepel) until 25 June.
19 June will be a day off for all training grounds, and for some of them 18 June will also be a day off.
"Despite the increase in the duration of exercises on the training grounds, the Belarusian army is still not ready for offensive operations. The only thing that military training has had a positive effect on is the ability to defend. It is also possible to note a slight progress in skill [level] of pilots," the monitoring group wrote.
Previously: On 3 June, it became known that the Armed Forces of Belarus continued training until at least 11 June.
Prior to that, Belarusian forces continued their exercises until the end of May.
Also, self-proclaimed President Alexander Lukashenko announced the creation of an operational command for troops on the border with Ukraine, the purchase of Russian S-400 missile systems and Iskander ​​mobile short range ballistic missile systems, and the creation of a "people's militia."
On 10 June, Lukashenko suggested that Belarusian troops might have to fight for the West of Ukraine so that it is "not chopped off by the West."