Air defence shoots down 3 Russian Kalibr missiles over Khmelnytskyi region
Sunday, 24 July 2022, 10:48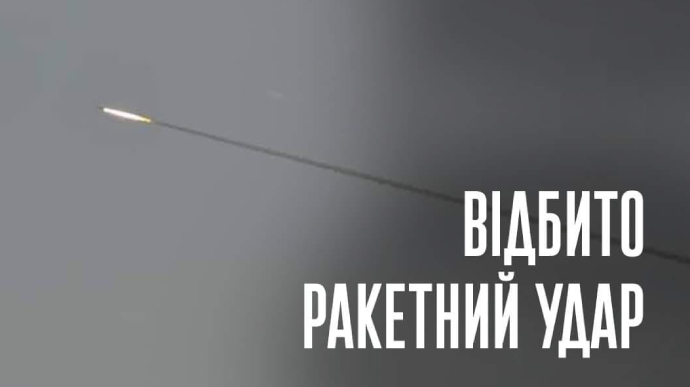 VALENTYNA ROMANENKO – SUNDAY, 24 JULY 2022, 10:48
Ukraine's air defence has shot down three Russian missiles fired from the Black Sea in the Khmelnytskyi region.
Source: Zakhid (West) Air Command of the Air Force of the Armed Forces of Ukraine
Advertisement:
Quote: "Around 09:00 on 24 July, the Russian occupation forces launched a missile attack on Khmelnytskyi Oblast from the Black Sea.
Three Kalibr-type sea-based cruise missiles were shot down by Zakhid (West) Air Command's air defence forces and equipment."
Reminder: The head of the Khmelnytskyi Oblast Military Administration, Serhii Hamalii, reported on the explosions in the Oblast. He warned local residents that the air defence system was operating and urged them to stay in shelters.