Russian occupation administration in Kherson forces business owners to obtain Russian passports
Sunday, 24 July 2022, 16:50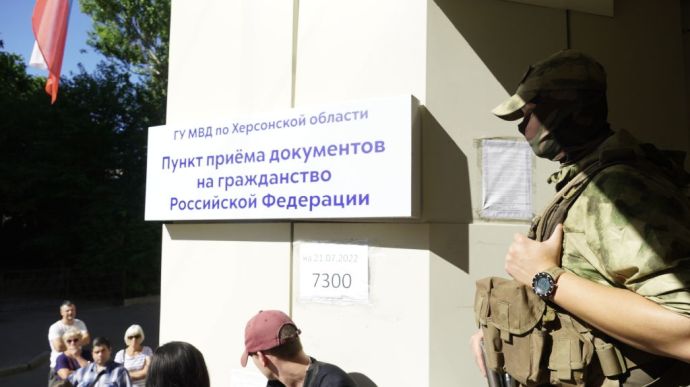 KATERYNA TYSHCHENKO – SUNDAY, 24 JULY 2022, 16:50
The Russian occupation administration in temporarily occupied Kherson is forcing local business owners to "re-register" their businesses – a procedure which requires the business owner to obtain a Russian passport.
Source: Kherson Oblast State Administration on Facebook
Advertisement:
Quote: "The occupation authorities in Kherson are forcing business owners to undergo so-called re-registration and to operate under Russian law, paying taxes to the occupiers.
As part of the 'registration' process, the business owners have to obtain Russian passports."
Details: The state administration also reported that the Russian occupying forces in Skadovsk, a port city in Kherson Oblast, have seized the offices of Chornomorets, a local news publication, and are using them to publish propaganda leaflets.