Air raid sirens sound across all of Ukraine
Sunday, 31 July 2022, 22:46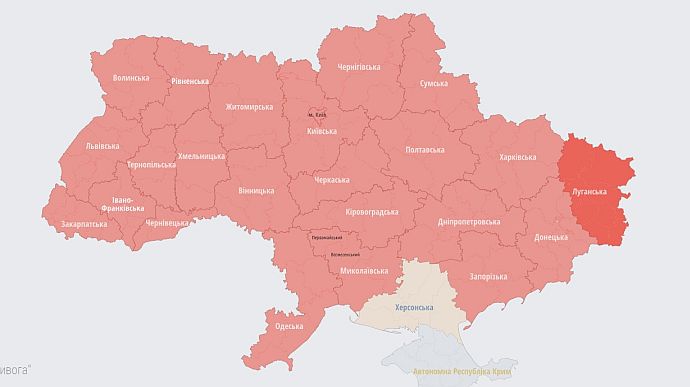 KATERYNA TYSHCHENKO – SUNDAY, 31 JULY 2022, 22:46
On the evening of Sunday, 31 July, air raid sirens were heard across nearly the entire territory of Ukraine.
Source: alerts.in.ua air alarm alert system
Advertisement:
Details: As of 22:45, air raid alarms have been sounded in every oblast of Ukraine, except for Russian-occupied Crimea and Kherson Oblast, most of which has also been occupied by the Russian army.
Air alarms signal the threat of missile strikes. Residents of oblasts where alarms have been sounded are advised to retreat to shelters.
As of 23:10, the all-clear has been given to the majority of Ukrainian oblasts.
Journalists fight on their own frontline. Support Ukrainska Pravda!