Covert mobilisation in Russia reaches Moscow and St.Petersburg – Ukrainian intelligence
Wednesday, 31 August 2022, 10:48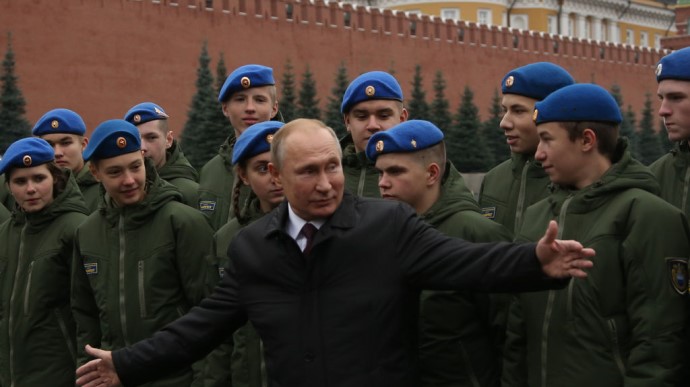 VALENTYNA ROMANENKO – WEDNESDAY, 31 AUGUST, 2022, 10:48
The Russian Federation plans to strengthen the defence of Crimea with residents of Moscow and St. Petersburg, as well as military personnel.
Source: Chief Intelligence Directorate, information provided by the press service of the Ministry of Defence
Advertisement:
Details: According to intelligence, the military commissariats of Moscow and Leningrad oblasts, which include the both capital of the Russian Federation and St. Petersburg, received instructions regarding the mass conscription of local residents.
According to Ukrainian intelligence, military units stationed in Crimea will be staffed with Moscow and St. Petersburg residents called up during the covert mobilisation.
In order to supplement military units of the Russian Armed Forces stationed in temporarily occupied Crimea and strengthen the defence of the Crimean Peninsula, Aleksandr Dvornikov, Army General and commander of the Southern Military District, intends to send 1,200 conscripts to Crimea.
Quote from the Chief Intelligence Directorate: "Since combat operations are not yet conducted on the territory of the Autonomous Republic of Crimea, these servicemen are not offered a contract to sign, which may indicate the saving of money and unwillingness to pay all the allowances specified by the legislation of the Russian Federation.
1,200 conscripts will serve and die under the strikes of Ukrainian troops and at the hands of 'partisans' for the salary of a conscript, which is about 5,000 roubles (about $82 US dollars).
The Russian state will also save funds due to the non-payment of compensation in the event of the death of servicemen, because the Russian Federation denies any participation of conscripts in hostilities."
Journalists fight on their own frontline.
Support Ukrainska Pravda or become our patron.