Russian priest baptises occupiers using body bags
Wednesday, 26 October 2022, 13:28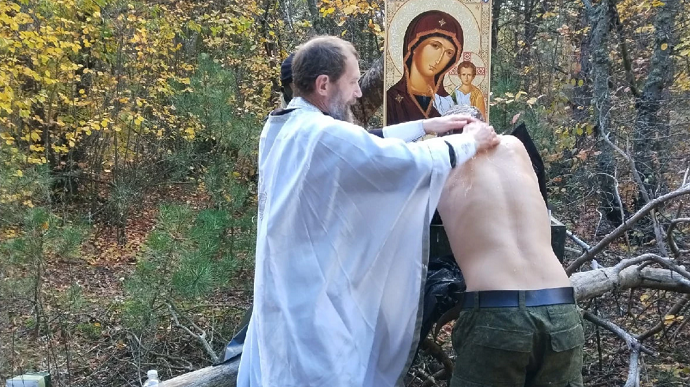 TETIANA LOZOVENKO — WEDNESDAY, 26 OCTOBER 2022, 13:28

Russian archpriest Viktor Ivanov has used body bags for the occupiers' rite of baptism in Ukraine.

Source: priest's post in Russian online social media VKontakte
Details: According to the priest, he was approached by Russian soldiers who wanted to be baptised. There were no basins in which the ceremony could have been performed, so black plastic bags were used for the ritual.
He claims that the soldiers didn't mind the use of black bags that are usually intended for the dead, and the ceremony went well.

Quote: "We put an ammunition box on a fallen tree, lining the inside with a plastic bag. A large Kazan icon of the Mother of God was installed on the same tree. A cardboard box was brought for the feet, which was also lined with a bag.
Advertisement:
By the way, this baptism had its own symbolism. In baptism, a person dies to sin, and the soldiers were baptised in "funeral" bags; a new person is born – a warrior of Christ, and they put their hands in the ammunition box. The grace of God for Christians is like ammunition for soldiers."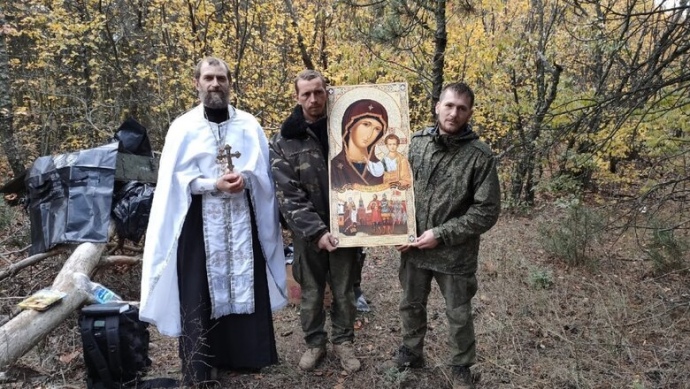 Journalists fight on their own frontline. Support Ukrainska Pravda or become our patron!