Zelenskyy urges Ukrainians to conserve electricity: Choose your own scheme
Wednesday, 26 October 2022, 23:23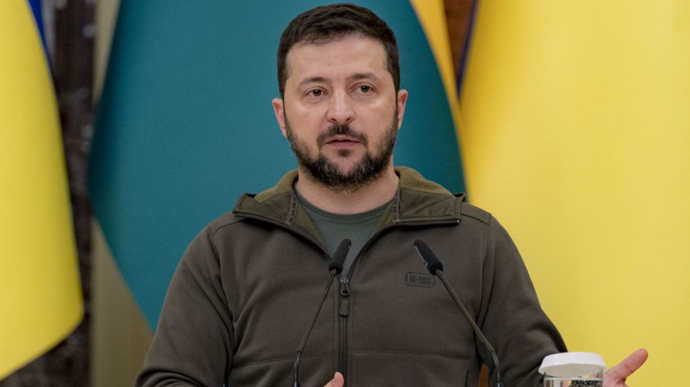 ALONA MAZURENKO — WEDNESDAY, 26 OCTOBER 2022 23:23
President of Ukraine Volodymyr Zelenskyy called on Ukrainians to choose an individual scheme to conserve electricity.
Source: Zelenskyy's video message
Advertisement:
Quote: "Russian terrorists have created such difficult conditions for our energy sector professionals, such that no one in Europe has ever seen or met before. There have been no such threats as the ones that our experts are now forced to overcome. And yet they are overcoming them with honour...
In many cities and districts of Ukraine, emergency power outages occur regularly, and energy consumption has to be limited. But we must all remember one thing: we need a victory over Russia in the energy sector as well."
Details: According to Volodymyr Zelenskyy, no matter what Russia does, our task is to disrupt its plans and protect Ukraine.
Quote: "And this is not just someone's task; it concerns not only energy sector professionals or someone else. Now we need conscious energy consumption by all Ukrainians.
Please choose your own scheme for limiting electricity consumption while there is a shortage in the general power system".
Journalists fight on their own frontline. Support Ukrainska Pravda or become our patron!