Security Service of Ukraine behind explosion on Crimean bridge
Saturday, 8 October 2022, 10:55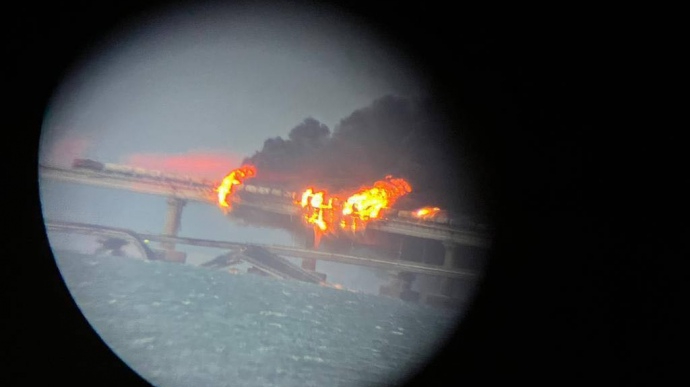 UKRAINSKA PRAVDA – SATURDAY, 8 OCTOBER 2022, 10:55
The Security Service of Ukraine (SSU) is behind the explosion on the Crimean bridge that occurred on early 8 October.
Source: a non-revealed source of the Ukrainska Pravda in law enforcement agencies
Advertisement:
Details: According to the source, the explosion is a special operation conducted by the SSU.
However, the secret service itself has not officially commented on its participation in these events.
Background:
Journalists fight on their own frontline. Support Ukrainska Pravda or become our patron!