Over 2,000 bodies remain unidentified in Ukraine
Thursday, 10 November 2022, 18:25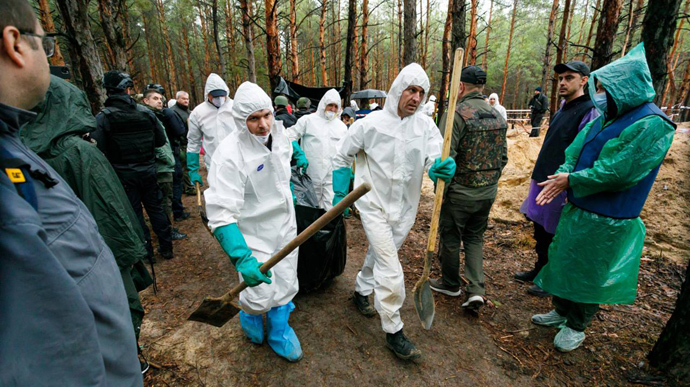 Over 2,000 bodies of people killed as a result of the Russian invasion in Ukraine remain unidentified.
Source: Meri Akopian, Deputy Minister of Internal Affairs of Ukraine, during a press briefing at Military Media Center on 10 November
Details: Akopian said that DNA analysis and forensic laboratories are currently a top priority. The US government has provided Ukraine with its first and only mobile laboratory, which can be deployed at mass burial sites, such as the one discovered in Kharkiv Oblast earlier this autumn. The laboratory has allowed Ukrainian experts to conduct on-site DNA and other kinds of analysis.
Advertisement:
She underscored that Ukraine needs dozens more such mobile laboratories to ensure timely response to emergency situations and conduct the necessary analyses faster.
Akopian added that Germany has provided Ukraine with €2 million worth of reagents and chemicals (a total of 80,000 samples) used for DNA examinations.
Background:
On 26 October, the Ministry for the Reintegration of Temporarily Occupied Territories of Ukraine reported that about 1,000 bodies of dead soldiers and civilians were exhumed in the recently liberated territories of Ukraine.
Ukrainian law enforcement officers have discovered 22 torture chambers in the liberated territories of Kharkiv Oblast.
Journalists fight on their own frontline. Support Ukrainska Pravda or become our patron!