Russian Defence Minister imagines 2.5 times more NATO troops near Russian border than there was in February
Wednesday, 2 November 2022, 10:31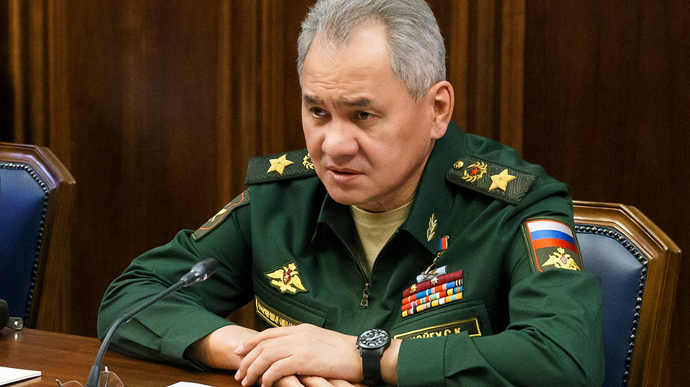 Sergey Shoigu, the Minister of Defence of the Russian Federation, has stated that "multinational grouping of NATO near Russian borders has increased by 2.5 times since February, up to 30,000 people; and it can grow more."
Source: Shoigu, during the meeting of a joint board of military departments of Russia and Belarus, cited by Kremlin-aligned news outlet RIA Novosti
Quote: "The formation of the Armed Forces of non-regional NATO countries is deployed in Eastern and Central Europe, as well as in the Baltic states.
Advertisement:
New multinational battalion tactical groups in Bulgaria, Hungary, Romania, and Slovakia are being created. The number of soldiers has increased by 2.5 times since February 2022 and is now more than 30,000 people. In the near future, it can grow [even] more."
Journalists fight on their own frontline. Support Ukrainska Pravda or become our patron!