Ukraine's Defence Minister thinks Russians ready for "goodwill gesture" in Kherson
Friday, 4 November 2022, 13:05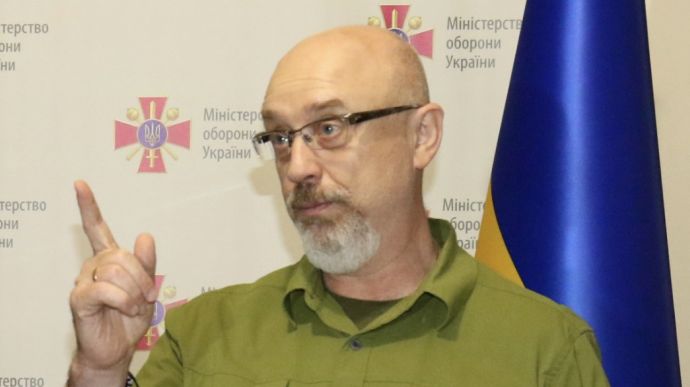 Oleksii Reznikov, Minister of Defence of Ukraine, does not rule out that the Russian invaders may retreat from Kherson to the left bank of the Dnipro River. He also believes Ukraine will liberate all its territories eventually, returning to the status before the annexation of Crimea and of the southern and eastern of mainland Ukraine.
Source: Oleksii Reznikov during a briefing on 4 November
Details: Reznikov has pointed out that rumours about the retreat of the Russian occupiers from Kherson could be an element of a special psychological operation (PSYOP), and that Ukraine trusts only intelligence data and carefully studies all the information.
Advertisement:
Quote: "We have known their habit of 'goodwill gestures' for a long time. It was a gesture of goodwill when they left Kyiv Oblast, then Sumy and Chernihiv oblasts, thanks to the decisive actions of the security and defence forces. Later, there was Zmiinyi (Snake) Island, another goodwill gesture.
Indeed, I think that they are potentially ready for another 'goodwill gesture' on the left bank of the Dnipro River in Kherson Oblast and the area of Kherson city; however, they will still need to lose some of their potential because of the relevant actions of our Armed Forces."
Details: The Minister has noted that the weather also affects the course of war: when it rains, it is harder to fight. In addition, the occupiers use irrigation canals in the agricultural oblast as trenches; "this is slightly slowing down our troops".
Quote: "I am optimistic not only about the Kherson operation; I generally believe, absolutely consciously and aware, that together, we are going to end this war by completely liberating all Ukrainian lands that have been temporarily occupied since 2014, by accessing the internationally recognised borders of Ukraine as of 1991."
Background:
Journalists fight on their own frontline. Support Ukrainska Pravda or become our patron!