Ukraine's authorities explain why Ukrainian Orthodox Church of the Moscow Patriarchate is banned: it is dangerous for health and life
Friday, 2 December 2022, 13:25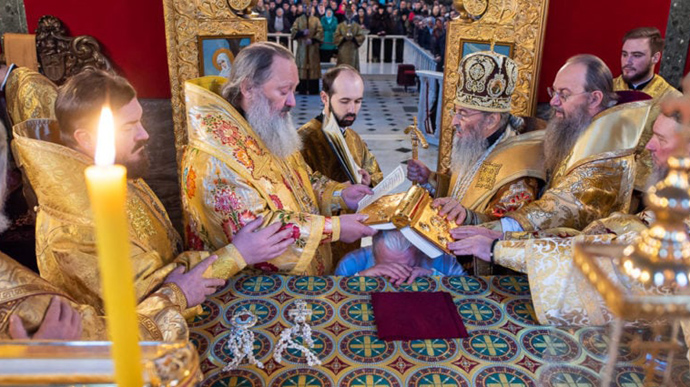 Spravdi, the Centre for Strategic Communications under the Ministry of Culture and Information Policy of Ukraine, has explained why the government decided to ban the activities of the Ukrainian Orthodox Church of the Moscow Patriarchate [UOC-MP] in Ukraine.
Source: Spravdi on Telegram

Quote from Spravdi: "Why did Zelenskyy ban the activities of the UOC-MP?
Religious organisations must not violate the rights and freedoms of citizens, not pose a threat to life, health and safety. But the objects of the UOC-MP violate these obligations by cooperating with the aggressor country."
Advertisement:
Details: Spravdi emphasised that in the churches of the UOC-MP:
Russian propaganda is being spread
Activities of enemy secret services are being covered
Russian agents are being recruited
Spravdi has noted that the Ukrainian Orthodox Church must prove that it has no canonical connection with the Moscow Patriarchate, which serves Putin's regime and its goals in the aggressive war against Ukraine.
Background:
Journalists fight on their own frontline. Support Ukrainska Pravda or become our patron!