Boris Johnson wants to become NATO Secretary General
Thursday, 23 February 2023, 19:31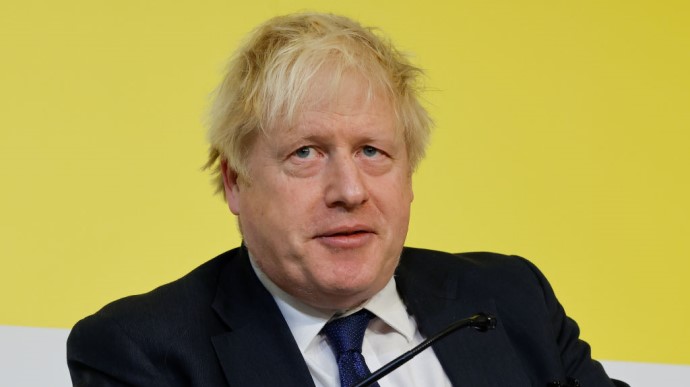 Former UK Prime Minister Boris Johnson has announced that he will run for the post of Secretary General of the North Atlantic Alliance.
Source: Johnson on a 24/7 Ukrainian newscast, as reported by European Pravda
Quote: "Heading NATO? That's a great idea. You know, it is a very good idea. I want to emphasise, dear friends, that I have this idea, and let no one forget that there is a candidate [for NATO Secretary General] on the line. This time, I think I will be lucky," Johnson said.
Advertisement:
Details: He recalled that former Italian Prime Minister Mario Draghi suggested that a representative of the European Union should be appointed as the next NATO Secretary General.
"I completely disagree with him. I think there are other candidates outside the European Union. It doesn't have to be the EU. I certainly consider myself a candidate. It is a good and important position," the former British prime minister added.
Johnson stressed that NATO is "stronger than ever" and will soon be joined by new members Sweden and Finland.
"And we see quite clearly that Ukrainian membership is a prospect. It has to happen, it is obvious. Putin has debunked all the arguments against Ukraine's accession to NATO. Now they are gone," he summarised.
Jens Stoltenberg, incumbent NATO Secretary General, who has been in office since 1 October 2014, was supposed to resign last year and planned to head the central bank in his native Norway, but due to Russia's attack on Ukraine, it was decided to extend his term until 30 September 2023.
At present, most of the allies would also prefer not to change the head of the Alliance and have unofficially agreed to extend Stoltenberg's term until April 2024. However, Jens Stoltenberg himself would like to leave office this autumn.
According to Euractiv, there is no consensus between the countries on the candidate for Stoltenberg's successor.
Journalists fight on their own frontline. Support Ukrainska Pravda or become our patron!