Russia criminalises wilful surrender: soldiers face ten years in prison
Tuesday, 21 March 2023, 11:56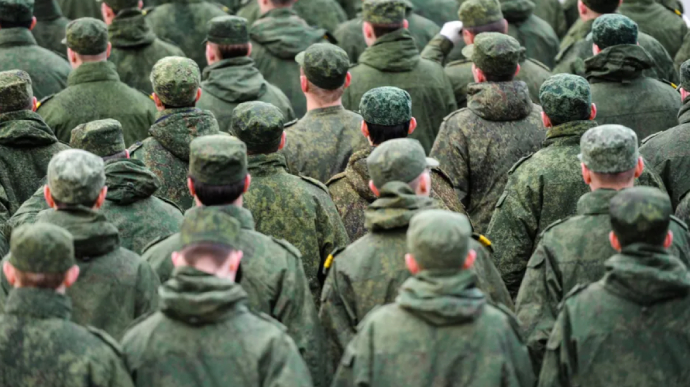 The Supreme Court of Russia has prepared a resolution explaining how the country's courts will start considering criminal cases under a new article of the Criminal Code on criminal liability for wilful surrender.
Source: Kremlin-aligned news outlets RIA Novosti
Details: The Supreme Court of the Russian Federation considers that wilful surrender contains elements of a crime if, as stated in the draft Court order, "there is an opportunity to put up decisive resistance to the enemy and avoid capture".
Advertisement:
However, a soldier will not be judged according to Russian law if he was captured, for example, due to a severe wound and physically could not resist.
It is reported that the wilful surrender sanction provides 3 to 10 years of imprisonment. If a soldier later defected to the enemy's side, they would be tried under the article "treason", which provides for up to 20 years in a penal colony.
It will be difficult for those captured for the first time to avoid punishment because they need to return to the unit by any means and prove that they "did not commit other crimes in captivity".
Background:
In September 2022, President Volodymyr Zelenskyy stated that Ukraine guarantees civilised treatment to the Russian military, secrecy about the circumstances of their surrender and the opportunity to not return to Russia if they do surrender.
On 24 September, Russian President Vladimir Putin signed a law amending the Criminal Code of the Russian Federation on punishment for desertion, looting and surrender.
Russian courts have never conducted an open trial against those soldiers who have surrendered.
Journalists fight on their own frontline. Support Ukrainska Pravda or become our patron!