Russians conduct coordinated airstrikes from four Su-35s on Kherson Oblast
Sunday, 23 April 2023, 12:47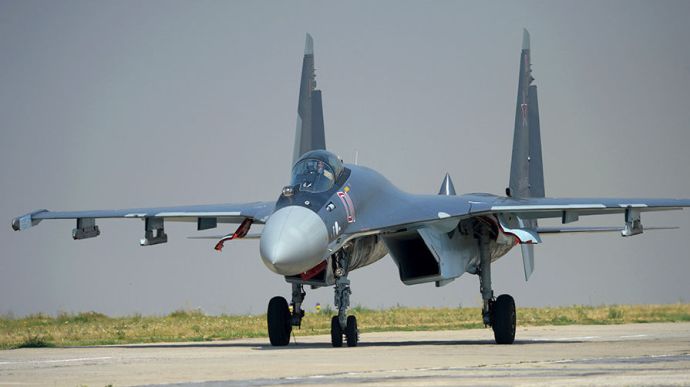 The Russian occupiers have conducted an aerial bomb attack with Su-35 fighter jets on the Kherson district.
Source: Air Command Pivden (South)
Details: The Russians reportedly dropped five KAB-500 bombs from four aircrafts.
Advertisement:
Private residential buildings were damaged. According to the military, there were no casualties.
Lancet drones also attacked the area.
Background: The Times earlier reported that Russia has improved its FAB-500 bomb by giving it wings and a GPS system, allowing it to be dropped from a military aircraft and fly to its intended target.
At the same time the Russian aircraft do not enter hostile airspace, staying away from Ukraine's anti-air defence systems.
Journalists fight on their own frontline. Support Ukrainska Pravda or become our patron!