When we run aggressor out, Ukraine must be given a worthy place in world's security infrastructure – Zelenskyy
Monday, 24 April 2023, 20:17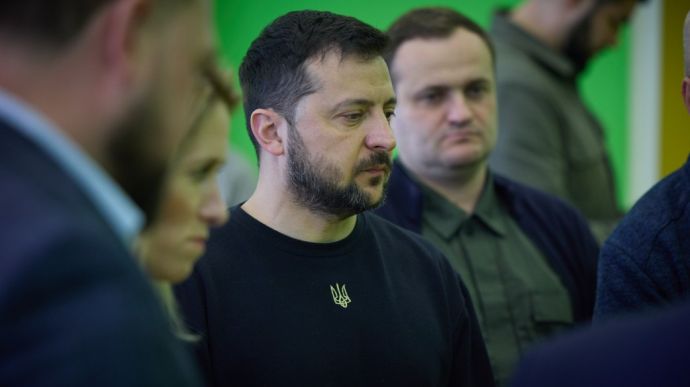 After the war's end, Ukraine must be given its rightful place in the security infrastructure of the world and Europe, as it has gained valuable knowledge about state defence from the aggressor.
Source: briefing by Volodymyr Zelenskyy, President of Ukraine, and Kaja Kallas, Prime Minister of Estonia, at Zhytomyr Polytechnic State University.
Quote: "Ukraine is carrying out the most critical security reform in the world today. And suppose we put the aggressor in their place, send them where they belong – to their own territory. In that case, I think this will be a good example for all other aggressors to not start any aggression in the world that is not only dangerous for the state against the state under aggression, but also for the entire sane world surrounding it.
Advertisement:
And so it is essential that later [at the end of the war – ed.] Ukraine takes its place, a worthy place in the security infrastructure of the world, Europe, where our opinion would be considered. Because we've done a lot, both in cybersecurity and digitalisation... I think our knowledge is precious in the defence and security of our state.
This knowledge should be shared with other states. Without Ukraine, it would now be impossible [to go on] for the EU and for NATO... where is our place in the security infrastructure? Well, in the front row for sure."
Journalists fight on their own frontline. Support Ukrainska Pravda or become our patron!