"Russia has ended up in the clutches of scumbags": alleged conversation between billionaires "leaked" online
Wednesday, 26 April 2023, 01:35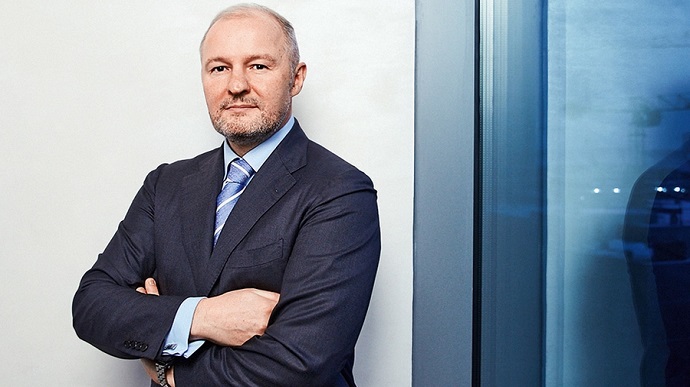 An alleged conversation between Russian billionaire Roman Trotsenko and businessman Nikolay Matushevsky has been leaked online. The phrase "Russia, which we love so sincerely, is now in the clutches of some scumbags," is heard in the conversation.
Source: Nastoyashchee Vremya TV (Current Time), a Russian news outlet; audio recording on the Youtube channel of Nastoyashchee Vremya
Quote: Sistema (a Nastoyashchee Vremya and Radio Svoboda investigative project) has acquired correspondence containing a link to a publicly available audio recording of a conversation, allegedly featuring billionaire Roman Trotsenko. The person he was speaking to was not specified in the letter, but judging by the conversation, he may be businessman Nikolay Matushevsky.
Advertisement:
Details: Nastoyashchee Vremya TV recalled that Trotsenko is the former president of the United Shipbuilding Corporation and former adviser to Rosneft CEO Igor Sechin, one of the businessmen relatively close to Vladimir Putin. Matushevsky is an old friend of Trotsenko and the creator of the Moscow design factory Flakon. He publicly sympathises with the opposition, for example posting a video of protests in Moscow in 2021 on Instagram.
After a Sistema journalist contacted Matushevsky, he said that he did not know what it was about and asked for a link to the recording. After about 40 minutes [the recording itself lasts for the same amount of time – ed.], Matushevsky said that "this conversation did not take place". He added that the last time he spoke with Trotsenko was in 2022 and he definitely never discussed politics.
"I think it's a fake or someone's silly joke using AI [artificial intelligence]," Matushevsky added.
There are several facts that could prove that the recording may be genuine. Firstly, during the conversation, Matushevsky claims that he is in Bali, which is confirmed by photos from his Instagram. Secondly, the phone number from which Roman allegedly called [a source provided this to Sistema – ed.] corresponds to Trotsenko's number, which is available to the editorial office. Thirdly, the details in the conversation match the information about the businessmen. For instance, Roman calls himself "Roman Viktorovich" and says that he will be 62 years old in ten years. In addition, Nikolay repeatedly talks about projects at Flakon, which he owned until 2021.
However, no one has officially confirmed the authenticity of this audio recording yet, and it would be possible to say with relative certainty that the men's voices belong to Trotsenko and Matushevsky only after a professional audio assessment.
The dialogue between Trotsenko and Matushevsky allegedly took place at the beginning of January 2023. In the first part of the conversation, two men, who call each other Kolya and Roma, discuss a holiday in Bali.
Kolya tells Roma that there are many investors and opportunities on the island.
"I have been having a hard time in Russia recently, I understood that something was wrong, there was nothing to do there," Kolya complains, and the person whose voice the leakers attribute to Trotsenko agrees. After that, Kolya details his new project, AirBNB for Business.
"It's the right thing to do, we don't need to remember what it was like in Russia. That's gone and won't ever be there again. This is no longer there and will never be again," Roma approves of the idea and notes that in Indonesia, "everything will grow tenfold in ten years, and in Russia it will halve".
Then, the friends have a long discussion about them moving and their children, infrastructure in Bali and personal affairs, but eventually, the conversation turns to discussing the war and the situation in Russia.
"Unfortunately, Russia, which we love so sincerely, has ended up in the clutches of some scumbags... Who profess... some strange compositions... from the 19th century. This can't end well, it will end in hell... People will kill each other on the streets of Moscow," says Roma wearily, while Kolya agrees with him and tries to turn the conversation to healthy eating and vegetarianism.
But the conversation quickly turns to politics. Kolya says that he recently watched a video clip of Russian presidents' New Year's greetings, "starting with Yeltsin [...] up to the last one, when that jerk is not standing against a background of a Christmas tree, as usual, but [standing with] the military [in the background]."
"How can a country live and develop, where the only ideology is making money and one group of people holding power?", Roman asks his friend.
"There is no concept of "what's next". They will die… at some point and leave nothing behind. It will simply be a scorched desert," the man continues in a voice attributed to Trotsenko.
Nikolay simply sighs, and Roma continues to complain that not all Russians have heard what is happening. "Then this simple [bulls***] will reach everyone, everyone. And it turns out that it is too late. People will not be able to withdraw money, will not be able to leave, their children will be called up into the war... [It's horrific], frankly speaking," he concludes.
The publication reiterates that Trotsenko is one of the richest Russian businessmen. Forbes estimated his fortune at US$3.8 billion in 2023. Matushevsky is known as the creator of a number of creative spaces, in particular the Moscow design factory Flakon. The idea of this project was proposed to Matushevsky by Trotsenko, whom he called a "school friend". Together with his wife Sofia, the billionaire is developing a Moscow art cluster called Vinzavod. But Trotsenko's main focus is still business.
Before the start of the full-scale war with Ukraine, Trotsenko regularly participated in Putin's meetings with big business. But on 24 February 2022, when Putin gathered businessmen in the Kremlin a few hours after the attack on Ukraine, Trotsenko was not among them.
Later, many participants of that meeting came under Western sanctions. The billionaire was also not seen at the last annual congress of the Russian Union of Industrialists and Entrepreneurs (RSPP) in March 2023, where Putin delivered an address.
Background: Earlier, a recording of a conversation that likely took place between Iosif Prigozhin, a music producer, and oligarch and billionaire Farkhad Akhmedov has leaked online and is now gaining momentum in Russia. In the audio, Prigozhin and Akhmedov criticise Russia's leadership, in particular President Vladimir Putin. Prigozhin called the recording a "symbiosis" of spoken and computer-generated speech.
Journalists fight on their own frontline. Support Ukrainska Pravda or become our patron!