Ukraine's Defence Minister believes expectations from counteroffensive "somewhat overheated"
Thursday, 27 April 2023, 10:53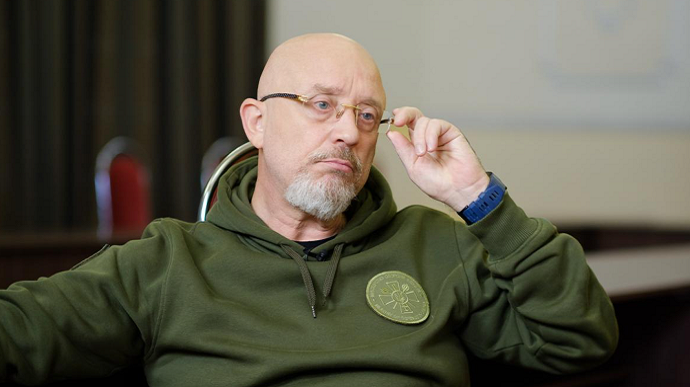 Ukraine's Defence Minister Oleksii Reznikov believes that expectations from the upcoming Ukrainian counteroffensive are "somewhat overheated."
Source: Reznikov in an interview with RBC-Ukraine
Details: The minister was asked whether he agreed that public expectations from the counteroffensive are "somewhat overheated" and, if so, who is "heating it up more": Ukrainian society, politicians or the West.
Advertisement:
Quote: "I agree [that expectations are overheated –- ed.]. Both of them [are heating it up more – ed.]. It is definitely overheated, everyone wants another victory. We didn't believe in victory before. We used to want Ukraine to survive at least minimally, to preserve at least some part of Ukraine. But when the Ukrainian Armed Forces showed success, everyone began to believe in victory – after Snake Island, after Kyiv, Chernihiv, and Sumy Oblasts, after Kharkiv Oblast and Kherson. They want another victory. It's fine, it's emotions, expectations of success."
Details: When asked if he saw any harm in this situation, Reznikov said he couldn't change it.
Quote: "My mom (a psychiatrist and psychotherapist) always told me: 'If you can't change the circumstances, try to change your attitude to them.' So we agree with the General Staff, and [Deputy Defence Minister] Hanna Maliar then says: 'Guys, don't overestimate your own expectations so that you won't be disappointed later. You will be upset later. It's not that simple, it's a war. And not only that, but we won't tell you exactly when, how, and where [it happens]."
Journalists fight on their own frontline. Support Ukrainska Pravda or become our patron!