Zelenskyy invites British defence company to manufacture weapons in Ukraine
Tuesday, 30 May 2023, 23:05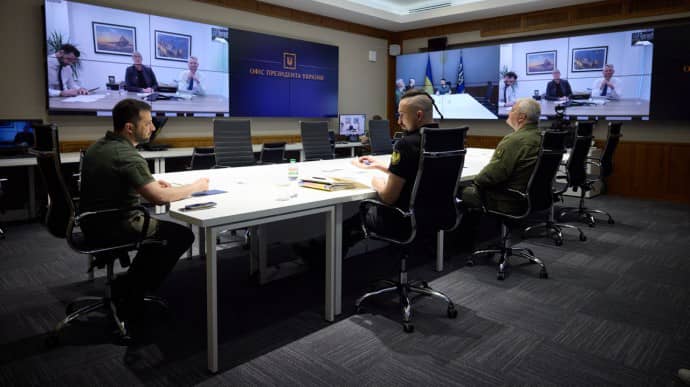 President Volodymyr Zelenskyy has held talks with representatives of BAE Systems, the major British defence company.
Source: Zelenskyy in his video address to Ukrainians
Quote: "This [BAE Systems – ed.] is a truly large-scale weapons manufacturer – the weapons that we need now and that we will need in the future to ensure the security of our country and the entire region.
Advertisement:
We are working to create an appropriate base for production and repair in Ukraine. We are talking about a wide range of weapons: from tanks to artillery."
Details: In this way, the president is trying to provide Ukraine and the whole of Europe with a "new foundation of strength".
Zelenskyy also reported on his Telegram channel that during a meeting with representatives of BAE Systems they discussed the localisation of production in Ukraine. They agreed to start work on the opening of the BAE Systems office in Ukraine and, subsequently, the company's repair and production facilities.
Quote: "We are ready to become a major regional hub for the repair and production of various types of BAE Systems products and are interested in more global relations than those that are now."
Journalists fight on their own frontline. Support Ukrainska Pravda or become our patron!