Ukraine's Security Service on Prilepin's car explosion: Not the first and not the last such explosion
Saturday, 6 May 2023, 20:27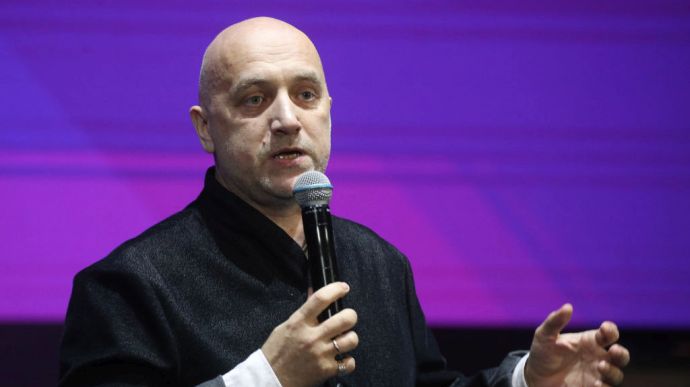 Ukraine's Security Service has said that Russian occupiers and their collaborators will face a just retribution for the war crimes they have been committing against Ukraine.
Source: press service for the Security Service of Ukraine (SSU) in a comment for Ukrainska Pravda
Details: The Security Service of Ukraine made the following statement in response to Ukrainska Pravda's request for a comment on the explosion of the car belonging to Zakhar Prilepin, an active supporter of Russia's war against Ukraine.
Advertisement:
Quote from the SSU: "We cannot officially confirm or deny the SSU's involvement in this or any other explosion that beset the occupiers and their collaborators.
However, as SSU head Vasyl Maliuk said on numerous occasions, explosions are now besetting and will beset the Russians who bring war, death, and violence to our land. Death is the only prospect we can offer the occupiers.
But we will only be able to discuss who is behind this or that incident after our victory. Which will definitely come soon."
Background:
An Audi car carrying Zakhar Prilepin, a Ukrainophobic writer and member of the political party A Just Russia – For Truth, was blown up in Russia's Nizhny Novgorod Oblast on Saturday, 6 May.
Russia's Ministry of Internal Affairs arrested a man who may have been involved in blowing up Prilepin's car.
The Investigative Committee of the Russian Federation has announced that Oleksandr Permiakov, a native of Ukraine detained on suspicion of attempting to assassinate Prilepin, admitted his guilt.
Prilepin underwent a surgery in Nizhny Novgorod.
Journalists fight on their own frontline. Support Ukrainska Pravda or become our patron!