Russian Volunteer Corps and Freedom of Russia Legion announce breaking into Russia again
Thursday, 1 June 2023, 09:37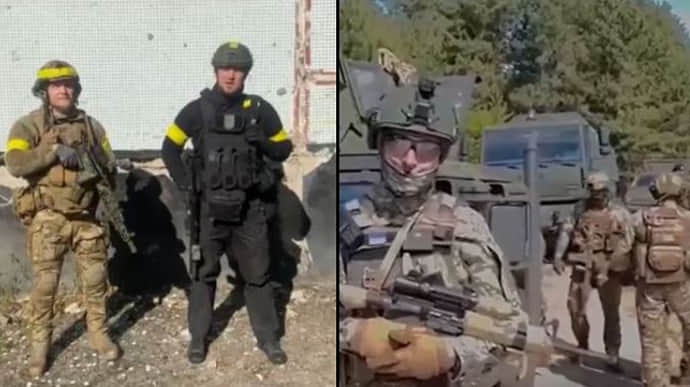 On 1 June 2023, the Russian Volunteer Corps and Freedom of Russia Legion announced that they were conducting another operation on the territory of the Russian Federation.
Source: Russian Volunteer Corps; Freedom of Russia Legion
Details: The fighters recorded a video message and reported they were going toward Shebekino. In particular, a man in a military uniform says in the video that "the neighbourhood of Shebekino will appear very soon."
Advertisement:
The fighters claim that they plan to liberate all of Russia from Putin's regime.
The Freedom of Russia Legion also announced a raid on the territory of the Russian Federation: "We, the Freedom of Russia Legion, are now near the border of our homeland, very soon we will advance again on the territory of Russia to bring freedom, peace, and tranquility. Graivoron is only the beginning."
Locals are asked not to leave buildings and to remain calm.
The Russian authorities report on shelling and fighting, which allegedly lasted all night, but they assure the locals that "there is no breakthrough of the Armed Forces [of Ukraine]."
Journalists fight on their own frontline. Support Ukrainska Pravda or become our patron!