Threat of strategic aviation use: 12 bombers take off in Russia
Wednesday, 26 July 2023, 13:48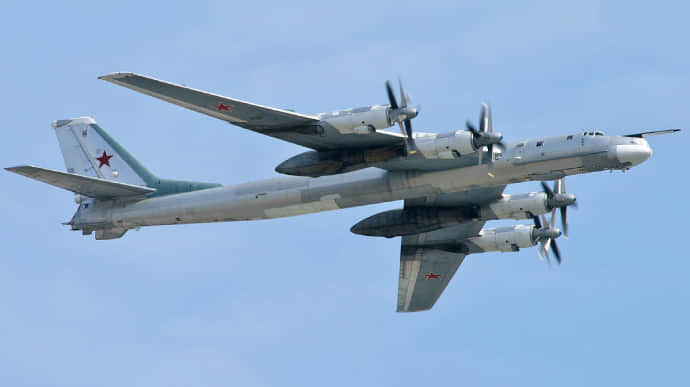 Ukraine's Air Force reports the threat of a Russian missile strike on Wednesday afternoon due to the takeoff of 12 strategic bombers.
Source: Ukrainian Air Force on Telegram
Quote: "A group of enemy Tu-95MS (12 aircraft) took off from the Olenya airfield, Murmansk Oblast of the Russian Federation. The estimated time of their arrivals at the firing lines is 17:00.
Advertisement:
Follow the announcements.
In case of an air raid siren, proceed to a shelter!".
Journalists fight on their own frontline. Support Ukrainska Pravda or become our patron!