Commander of Ukraine's Ground Forces confident that Bakhmut will be liberated
Wednesday, 5 July 2023, 13:12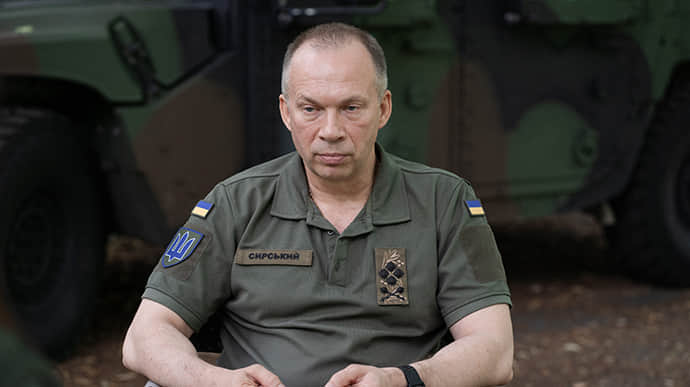 Colonel General Oleksandr Syrskyi, Commander of the Ground Forces of the Armed Forces of Ukraine, is convinced that the embattled city of Bakhmut in Donetsk Oblast will be liberated from the invaders.
Source: Syrskyi in an interview with ABC News
Details: When asked if he was sure that Ukrainian forces could return the city of Bakhmut, Syrskyi replied: "Yes, of course. I'm sure."
Advertisement:
Sirskyi also said that the counteroffensive "goes according to plan," while General Oleksandr Tarnavskyi, who is leading the counteroffensive in the south, said the situation was "stable" and that Ukraine had not yet used "its full potential".
According to Syrskyi, "the enemy is suffering eight or even ten times higher losses, especially in the number of killed troops."
Earlier:
On 5 July, Andrii Kovalov, spokesman for the Ukrainian General Staff, stated that the Ukrainian Defence Forces have advanced in the area of the settlement of Klishchiivka on the Bakhmut front.
Defence Intelligence states that the dynamics of effective actions of the Ukrainian Security and Defence Forces will lead to the liberation of Bakhmut, whereas the Russian occupiers are throwing tanks into the battle since the infantry is struggling on the battlefield.
Journalists fight on their own frontline. Support Ukrainska Pravda or become our patron!