Lukashenko claims Putin has achieved his goals in war against Ukraine
Thursday, 17 August 2023, 22:53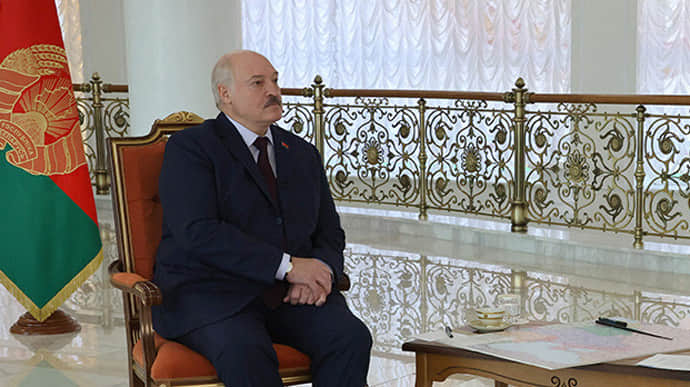 Alexander Lukashenko, the self-proclaimed president of the Republic of Belarus, believes that Russian President Vladimir Putin has already achieved his goals in the war against Ukraine. He added that Ukraine will be less "aggressive" towards Russia from now on.
Source: Alexander Lukashenko in an interview with Diana Panchenko, a former TV presenter for channels owned by Viktor Medvedchuk, Ukrainian businessman and pro-Russian politician with family ties to Vladimir Putin
Quote from Lukashenko: "The goals of the Special Military Operation have already been accomplished. After this war is over, Ukraine will never be as aggressive towards Russia as it was before the war. Ukraine will be different. First, more careful, smart, and, if you like, cunning people will be in power. Smart people who will know that they have to build ties to their God-given neighbours."
Details: Lukashenko also said that Ukraine will no longer "dance to the Americans' tune".
He further added that Putin's war against Ukraine will teach Russia a lesson as well: "We are learning our lessons. Russia too".
Ukrainska Pravda is the place where you will find the most up-to-date information about everything related to the war in Ukraine. Follow us on Twitter, support us, or become our patron!