Russian state channel reported on probable death of Wagner Group leader
Wednesday, 23 August 2023, 21:52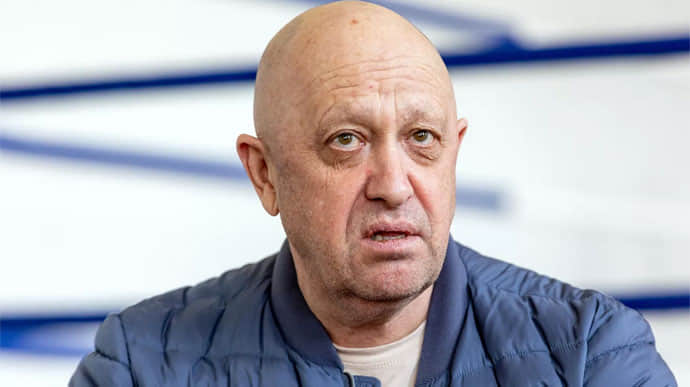 The Russian state TV channel Russia 24 has reported on the death of Yevgeny Prigozhin, the leader of the Wagner Private Military Company (PMC).
Source: Russian media; TV presenter at Russia 24
Details: The propaganda channel reported in its news block that the plane had crashed and that Prigozhin was on the passenger list.
At the same time, the VCHK-OGPU Telegram channel, which is affiliated with the Wagner PMC, reported that the bodies of Prigozhin and Utkin [Prigozhin's deputy - ed.] had been found and identified.
Another Telegram channel close to Wagner PMC, Grey Zone, also reported that "a hero of Russia, a true patriot of his Motherland, Prigozhin, died as a result of the actions of Russian traitors".
Background:
On the evening of 23 August, a small plane crashed in Tver Oblast, Russia. Rosaviatsiya [Federal Air Transport Agency − ed.] claimed that Yevgeny Prigozhin, the leader of the Wagner Group, was on board.
The mass media wrote that, in addition to Prigozhin himself, his deputy Dmitry Utkin, who went under the alias Wagner, was also on board the plane.
The Grey Zone Telegram channel, which is close to the Wagner PMC, claims that Yevgeny Prigozhin's plane was shot down by air defence fire.
In addition, it is reported that a terrorist act on board is being considered a version of Prigozhin's plane crash.
Ukrainska Pravda is the place where you will find the most up-to-date information about everything related to the war in Ukraine. Follow us on Twitter, support us, or become our patron!