Georgiy Gongadze and murdered Ukrainian journalists commemorated in Kyiv
Saturday, 16 September 2023, 12:40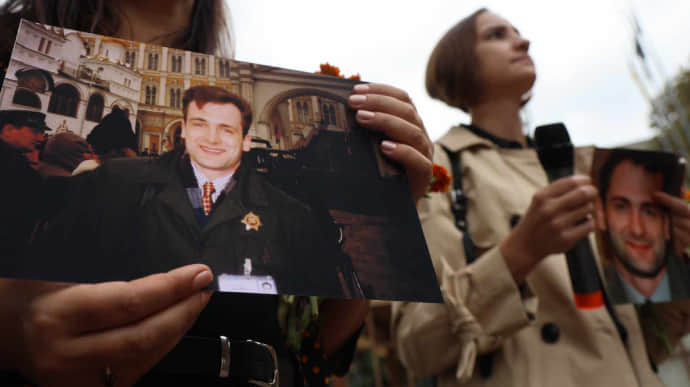 A commemorative event was held in Kyiv's Illinskyi Square on Saturday, 16 September in memory of the founder of Ukrainska Pravda, Georgiy Gongadze, and all murdered Ukrainian journalists, marking the 23rd anniversary of Gongadze's killing.
Source: a Facebook page on the event; Detector media
Details: Demonstrators, journalists and human rights defenders recalled Gongadze's contribution to the fight against Russia's aggressive foreign policy, which it has been pursuing against neighbouring countries for many centuries, and honoured the memory of the Ukrainian and foreign journalists who have been killed by Russian troops since the beginning of the invasion of Ukraine.
Advertisement:
Speakers at the event also spoke of the clampdown on citizen journalists and the crimes being committed against them by the occupying Russian authorities in occupied Crimea and other territories temporarily not controlled by Ukraine.
Read more in this column by Myroslava Gongadze, journalist and human rights activist: The last morning. In memory of Georgiy Gongadze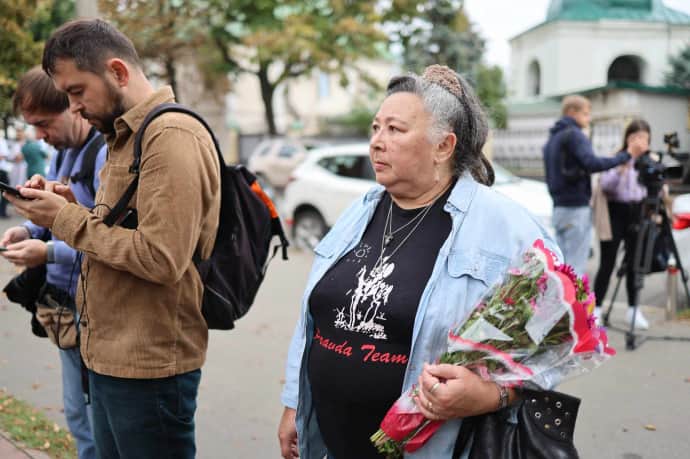 The War Is Not Over Yet, an exhibition of photographs focussing on Russia's crimes against the media and journalists in Ukraine since 24 February 2022, was opened during the demonstration.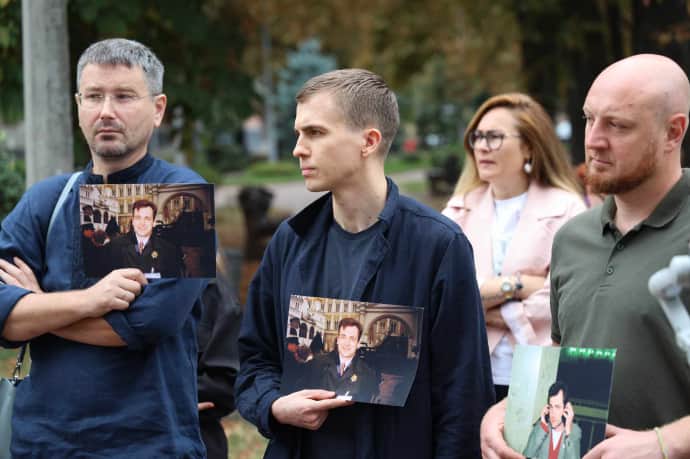 For reference: 23 years ago, on the night of 16-17 September, Ukrainska Pravda's founder Georgiy Gongadze was abducted by law enforcement officers in the centre of Kyiv. He was later brutally murdered.
Read more in this column by Sevgil Musaieva, editor-in-chief of Ukrainska Pravda: The truth is hard to accept. In memory of Georgiy Gongadze
Ukrainska Pravda is the place where you will find the most up-to-date information about everything related to the war in Ukraine. Follow us on Twitter, support us, or become our patron!