Ukrainian intelligence on special operation to lure out Russian Mi-8 helicopter pilot
Sunday, 3 September 2023, 14:40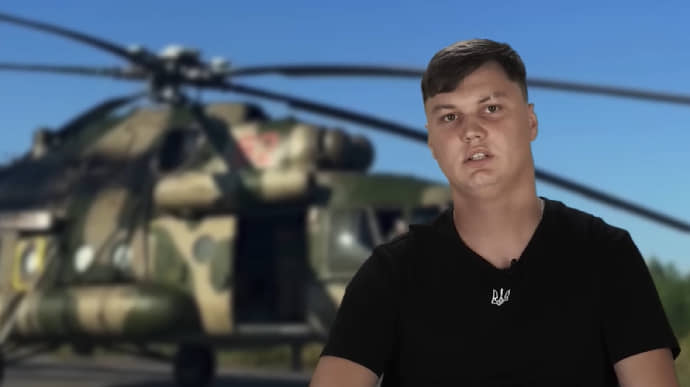 Kyrylo Budanov, Chief of Defence Intelligence of Ukraine (DIU), has talked about how they conducted the Synytsia (Tit) special operation, where a Russian Mi-8 helicopter with its crew was transferred to Ukraine.
Source: Defence Intelligence of Ukraine citing Budanov
Quote from Budanov: "We were able to find the right approach to the pilot, move his entire family [out of Russia] unnoticed, and finally create conditions where he was able to move this aircraft with the crew without them knowing what was going on. After they realised where they lended, they tried to run away.
Advertisement:
Unfortunately, they were killed. It would be better if we could [capture] them alive, but it is what it is."
Details: The Downed Russian Pilots documentary film will be released on Sunday, 3 September, on the air on the national 24/7 newscast. This film describes the Synytsia special operation, where Ukraine's Defence Intelligence lured a Russian pilot to Ukraine.
Thanks to the carefully planned and precise work of military intelligence officers, the Russian pilot moved the Russian Mi-8AMTSh helicopter, loaded with components for combat aircraft, to Ukrainian territory.
Ukraine's Defence Intelligence confirmed to Ukrainska Pravda that the pilot in the video is the one who was lured in during the special operation.
Artem Shevchenko, the author of the documentary series Military Intelligence of Ukraine, said the Synytsia operation was very similar to the operation Diamond, which was carried out in 1966 by the Israeli Mossad, persuading an Iraqi pilot to steal the most modern Soviet MIG-21 at the time.
Background: Recently, a Mi-8 helicopter of the Russian Armed Forces ended up in Ukraine as a result of a long-term special operation of the Defence Intelligence of Ukraine.
Ukrainska Pravda is the place where you will find the most up-to-date information about everything related to the war in Ukraine. Follow us on Twitter, support us, or become our patron!