Starlink shutdown: Musk gives his biographer access to private correspondence with Ukrainian Deputy Prime Minister without permission
Friday, 8 September 2023, 21:03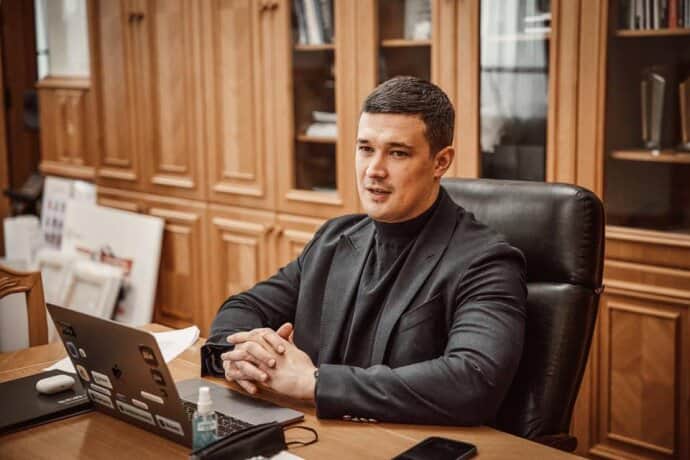 American billionaire Elon Musk, the founder of Tesla, SpaceX and the owner of Twitter (X), gave his biographer access to private messages from Mykhailo Fedorov, Deputy Prime Minister for Innovation and Minister of Digital Transformation of Ukraine, without asking for permission.
Source: Financial Times
Fedorov told the FT that he was not aware that Walter Isaacson had received and published the messages in the biography.
Advertisement:
Quote: "It's not very pretty. I've never shown or talked about our correspondence publicly," Fedorov said.
In his book, Isaacson describes how Musk intervened to block Ukrainian military access to Starlink on Russian-occupied Ukrainian territory. The intervention prevented a secret attack by Ukrainian uncrewed surface vessels (USVs) on the Russian Black Sea Fleet in Sevastopol, occupied Crimea.
Isaacson's biography and related column in the Washington Post on Friday include a text message exchange in which Fedorov pleads with Musk to reconnect Starlink with Ukrainian forces.
Fedorov was shocked when the FT showed the WP article, but said that since the messages were a year old, their publication was unlikely to have any operational consequences.
After media reports in October last year about disruptions in the operation of Starlink in Ukraine, Musk agreed to restore the work of Ukrainian forces operating near Russian ones.
Fedorov said Musk himself told him he had turned off Starlink service on the front lines in southeastern Ukraine when Fedorov asked him to actually turn on communications in Crimea and to the borders of 1991.
Quote: "When he turned it on, he wrote that he had turned it back on," Fedorov added.
Fedorov, who has repeatedly publicly thanked Musk for providing the Starlink service, repeated his gratitude.
Quote: "I think that if he hadn't done it, it would have been a disaster, we just wouldn't be able to fight like this if he hadn't done it," the Deputy Prime Minister said.
Fedorov acknowledged long and frequent text conversations with Musk after Russia launched the full-scale invasion of Ukraine in February 2022.
The Deputy Prime Minister said that after Musk posted a message on Twitter, which Fedorov perceived as pro-Russian, he wrote a text message to the billionaire.
Quote: "I explained to him that he was wrong, that we were, like, fighting for our independence there," Fedorov added.
The newspaper notes that the temporary shutdown of Starlink took place at a crucial moment in Ukraine's counteroffensive last autumn, after the full restoration of control over the territory occupied by Russia in Kharkiv Oblast and the recapture of lands on the Crimea front.
Updated: Later, Mykhailo Fedorov agreed to publish his correspondence with Musk in the businessman's biography.
"I officially give my permission to publish my text message history with Elon Musk in a new book about him. To be honest, I'm looking forward to the book," he wrote on his Twitter account.
I officially give permission to publish my texting history with @elonmusk in a new book about him 😉 Honestly, I'm looking forward to the book.

— Mykhailo Fedorov (@FedorovMykhailo) September 8, 2023
For reference: Elon Musk responded to reports that he allegedly secretly ordered the Starlink satellite connection near the coast of Russian-occupied Crimea to be shut down to disrupt Ukraine's attack on the Russian Navy in Sevastopol. The billionaire said that he did not deactivate Starlink satellite communication for drones, but when Ukraine requested that the system be enabled, he refused.
Earlier, CNN, which received an excerpt of Musk's biography written by American journalist and writer Walter Isaacson, reported that in 2022, Musk allegedly secretly ordered the Starlink connection to be shut down near the coast of Crimea in order to disrupt Ukraine's attack on the Russian navy in Sevastopol.
Ukrainska Pravda is the place where you will find the most up-to-date information about everything related to the war in Ukraine. Follow us on Twitter, support us, or become our patron!