Russians take Ukrainian children from temporarily occupied territories on "educational trips" to Russia
Thursday, 19 October 2023, 14:41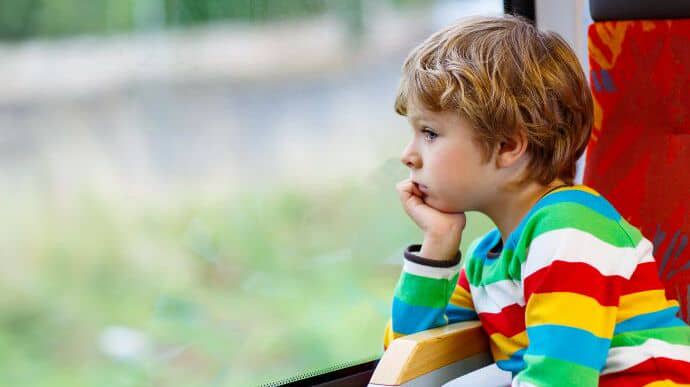 The Russians plan to take 10,000 Ukrainian children from the temporarily occupied territories of Zaporizhzhia, Kherson, Luhansk and Donetsk oblasts on a "trip" to the Russian cities of Moscow and St Petersburg by the end of the year.
Source: Office of Dmytro Lubinets, the Human Rights Commissioner of the Verkhovna Rada (Parliament) of Ukraine
The occupiers say this trip is for "cultural education".
Advertisement:
Lubinets has found out about the occupiers' plans through monitoring of the informational online channels of the Russian and occupying authorities in the temporarily occupied territories.
The Office explains that the Russians have created the so-called "Cultural Map 4+85" specifically for the Ukrainian children.
Within this programme they have created eight "educational" routes which would help children learn about "the rich cultural heritage of the great country", meaning Russia.
They have already taken children from Luhansk and Donetsk oblasts on such propagandistic "excursions". Three hundred children from Zaporizhzhia Oblast will go next.
The Human Rights Commissioner's Office states that there is a stable programme for these routes. Children are taken to theatre plays and to parks to get to know the city. In addition to this they are also sent to specially created museum expositions Podvig Naroda (The Deed of the Nation) and urge the kids to participate in military quests.
"Contrary to the clauses of the Convention about Children's Rights, the machine of Russian propaganda works non-stop. Having applied different ways of eradication of self-identity and sense of belonging to the Ukrainian nation in the period since 2014 on the population of Crimea, at the moment the occupiers focus on the Ukrainian children who were trapped under the rule of the Russian aggressor together with their parents," Dmytro Lubinets remarks.
He states that the Russians start "patriotic education" of Ukrainian children from preschool age, teaching them about "the heroes of the special military operation".
"…by forcibly immersing the Ukrainian children into the Russian educational and cultural space, Russia continues its forcible genocide policy against Ukraine. Several generations of Ukrainians get erased," Lubinets stressed.
Background: Earlier it was reported that Ukraine brought back nine children from the temporarily occupied Kherson Oblast.
Support UP or become our patron!