1,760 civilian targets damaged in Khmelnitskyi Oblast due to night attack
Wednesday, 25 October 2023, 22:51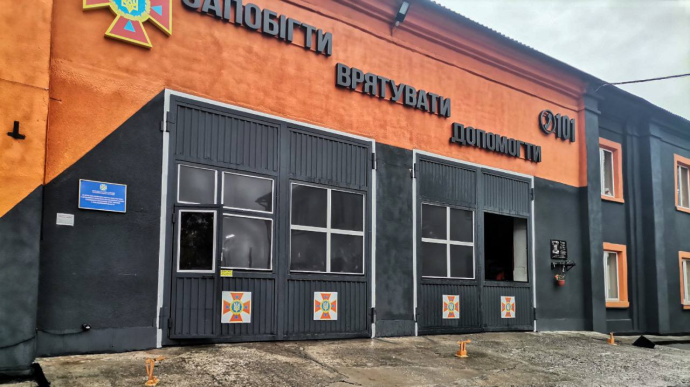 After a Russian attack on the night of 24-25 October, 1,760 civilian targets, in particular 282 apartment buildings, were damaged in Khmelnitskyi Oblast.
Source: Serhii Tiurin, First Deputy Head of Khmelnytskyi Oblast Military Administration, on Telegram; Vasyl Sydor, Mayor of Slavuta in Khmelnytskyi Oblast, on Radio Liberty
Quote: "1,760 civilian targets were damaged in Khmelnitsky as a result of a Russian missile strike last night. In particular, we are talking about 282 apartment buildings, 1,404 private homes and 74 social infrastructure facilities. These included 41 educational facilities, 6 healthcare facilities, 14 cultural institutions and 2 churches."
Advertisement:
Details: According to Sydor, these are still early estimations.
The mayor told Radio Liberty that 20 injured people are still in hospital.
According to Sydor, of the 20 people still in hospital, two are in serious condition in intensive care. He said that the blast wave from the downed UAV "had a huge radius" and damaged half of the city: out of about 500 apartment buildings, 300 sustained some damage. In addition, "almost all schools and all kindergartens, without exception, [were affected]. The hospital suffered huge damage, too".
Background:
Support UP or become our patron!