Canada sanctions Kremlin propagandists, including Russian historians and defence minister's adviser
Friday, 10 November 2023, 18:39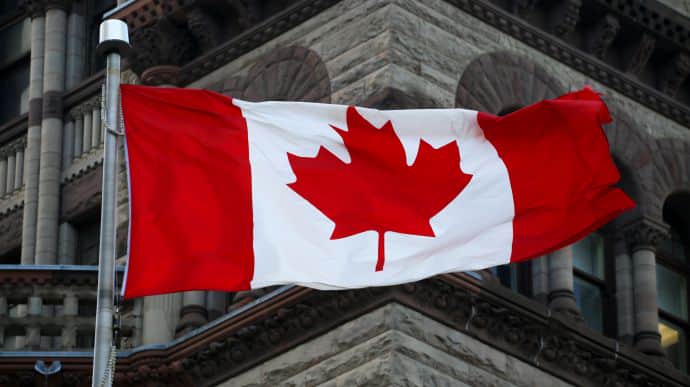 Canada's foreign ministry has imposed sanctions on nine Russian individuals and six legal entities that are involved in spreading Kremlin disinformation and propaganda.
Source: European Pravda, citing a statement by Global Affairs Canada
Details: Canadian Foreign Minister Mélanie Joly said the new sanctions are aimed at individuals who, through their role in the Kremlin-backed orchestration of disinformation and war propaganda, are directly promoting Russia's aggressive war against Ukraine.
Advertisement:
The sanctions list includes former Russian Foreign Minister Igor Ivanov; six Russian historians and political scientists; Andrey Ilnitsky, adviser to Defence Minister Sergei Shoigu; and Sara Shor (better known as the singer Jasmin), the wife of fugitive Moldovan oligarch Ilan Shor.
Canada has also imposed sanctions on organisations that spread disinformation. These include the think tank Center for Social Conservative Policy; the Institute of State and Law of the Russian Academy of Sciences; Russia Beyond, the Kremlin organisation that promotes Russia; the newspapers Izvestiya and Parlamentskaya Gazeta, and the Russian TV channel REN-TV.
Quote: "These entities are part of an organized network whose intent is to spread false narratives and propaganda as if it were expert opinion in an attempt to legitimize Russia's unjustifiable violation of Ukraine's sovereignty and territorial integrity."
Background:
Since 2014, Canada has sanctioned over 2,700 individuals and legal entities in Russia, Belarus, Ukraine and Moldova for violating Ukraine's sovereignty and territorial integrity.
Last October, Global Affairs Canada announced sanctions against nine individuals and six legal entities associated with fugitive Moldovan oligarchs Ilan Shor and Vlad Plahotniuc.
Support UP or become our patron!