Pentagon might be buying Russian oil products despite sanctions – The Washington Post
Tuesday, 14 November 2023, 18:08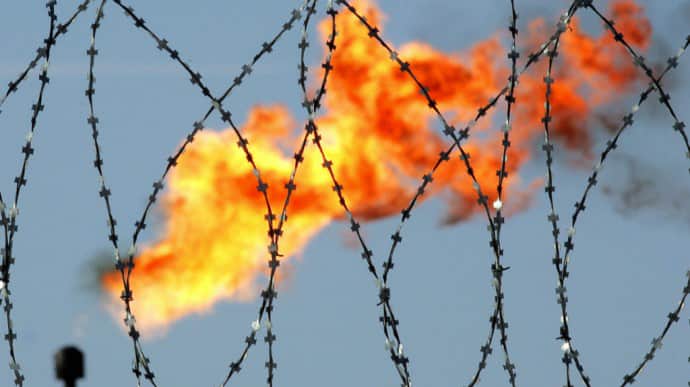 Some of the petroleum products contracted by the US Department of Defense through suppliers in Greece and Türkiye may have Russian origin, despite Western sanctions that set price caps on them.
Source: This was indicated in an investigation by The Washington Post, as reported by European Pravda
Details: As the outlet stated, the supply of petroleum products under Pentagon contracts for servicing the US military was carried out through the Greek oil refinery Motor Oil Hellas on the Aegean coast.
Advertisement:
After the imposition of sanctions on Russian oil, it began to flow not directly to the plant, but through an intermediary, a Turkish oil terminal in the city of Dörtyol, after which Russian oil was mixed and poured over several tankers to hide its origin.
According to WP estimates, Dörtyol received 5.4 million barrels of fuel oil by sea over the last two years, with all but 1.9 million coming from Russia. There have been 2.7 million barrels of Russian shipments to Dörtyol since the European Union sanctions went into effect in February.
During the same period, 4.2 million barrels of fuel oil were shipped from the terminal to Motor Oil Hellas. Those shipments amount to at least 56% of all the fuel oil that the Greek refinery received by sea.
The Washington Post could not pinpoint the exact percentage of fuel oil of a Russian origin present in the products that the Pentagon purchases. Multiple ingredients that cannot all be tracked during production are used to refine those products.
It is known that since March 2022, when the United States imposed sanctions on the ban on Russian oil, the Pentagon has concluded new contracts with Motor Oil Hellas worth almost US$1 billion.
The Pentagon informed WP that they did not know about the Russian origin of petroleum products, since the responsibility for compliance with sanctions lies with contractors, in particular Motor Oil Hellas. The agency itself has no tools to control suppliers.
Motor Oil Hellas said that the company "does not buy, process or trade Russian oil or products," and "all its imports are certified of non sanctioned origin."
Earlier, it was reported that the US Treasury Department sent requests to 30 owners of about a hundred ships suspected of transporting Russian oil contrary to the price cap agreed by the Western states.
Support UP or become our patron!