Aid to Ukraine stands at critical point – US State Department
Wednesday, 15 November 2023, 01:37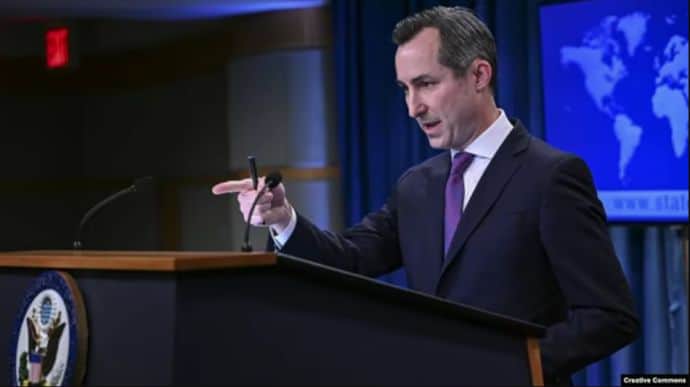 Matthew Miller, spokesman for the US Department of State, has stated during a press briefing in Washington on Tuesday that the issue of additional aid to Ukraine is at a critical point.
Source: US Department of State
Details: The official said the Pentagon has publicly stated that they have exhausted about 95% of its funds to provide crucial security assistance to Ukraine.
Advertisement:
Miller also noted that he believes the House must approve additional requests for assistance.
The spokesman added that this is not only about funding security assistance for Ukraine and Israel but also about financing humanitarian aid for the people of Gaza.
Quote from Miller: "We think it is critically important both for their safety and well-being and for Israel's long-term security interests."
Background:
Support UP or become our patron!