Russians hit Selydove and surrounding area: 2 civilians killed, 8 injured
Tuesday, 21 November 2023, 10:25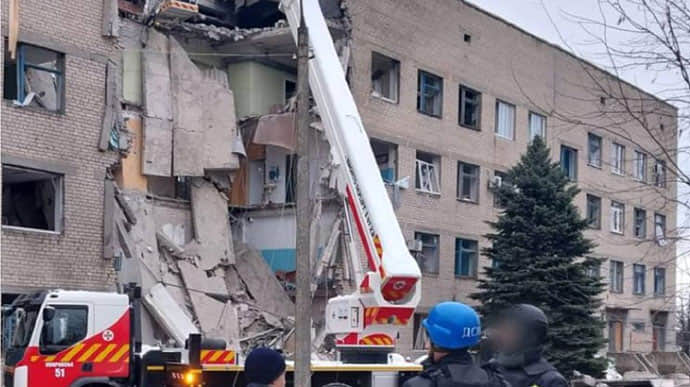 Two people have been killed and eight others injured in Russian strikes on the town of Selydove and Novohrodivka hromada (Donetsk Oblast) late on 20 November [hromada is an administrative unit designating a village, several villages, or a town, and their adjacent territories].
Source: Donetsk Oblast Prosecutor's Office on Facebook
Quote: "Investigators found that the Russian army attacked the town of Selydove on 20 November at 23:35, presumably with an S-300 missile system. The occupying forces targeted the city hospital, where people were being treated. Eight citizens sustained contusions and shrapnel injuries, and one was killed during the bombardment."
Advertisement: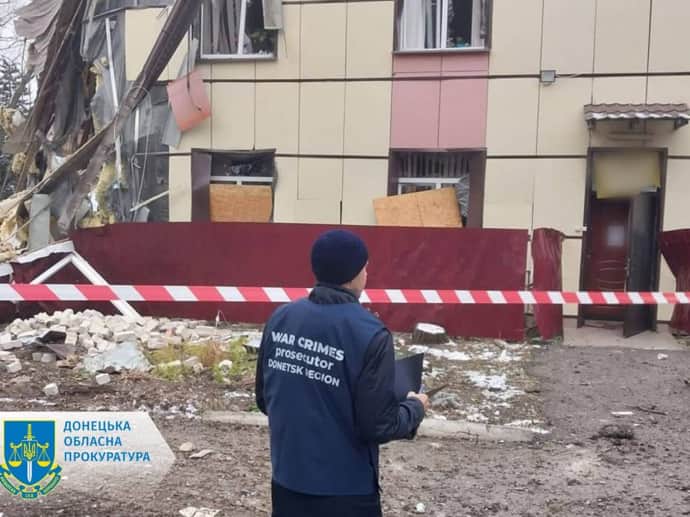 Details: Russian missiles also hit a business located on the territory of Novohrodivka territorial hromada. A worker, 63, who had been on one of the premises, died of his injuries.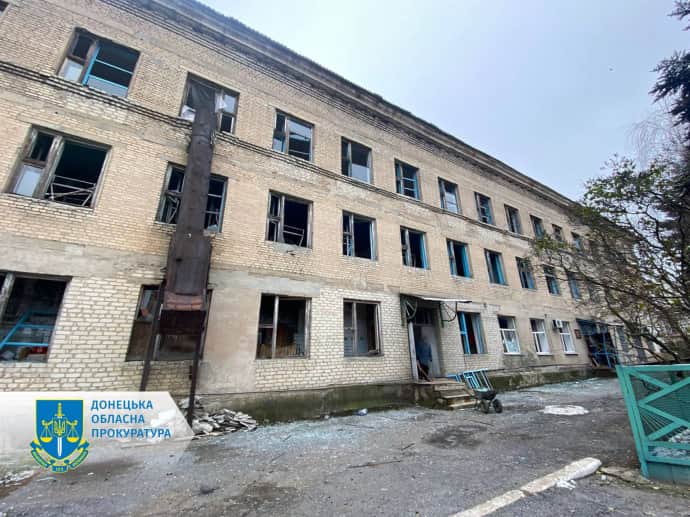 The healthcare facility and business premises suffered extensive damage, and vehicles were also damaged.
The prosecutor's office has launched a pre-trial investigation under Art. 438.2 (violation of the laws and customs of war) of the Criminal Code of Ukraine.
Support UP or become our patron!