Long air-raid warnings because of MiG take-offs: search for solution continues – Ukraine's Air Force spokesman
Tuesday, 21 November 2023, 13:51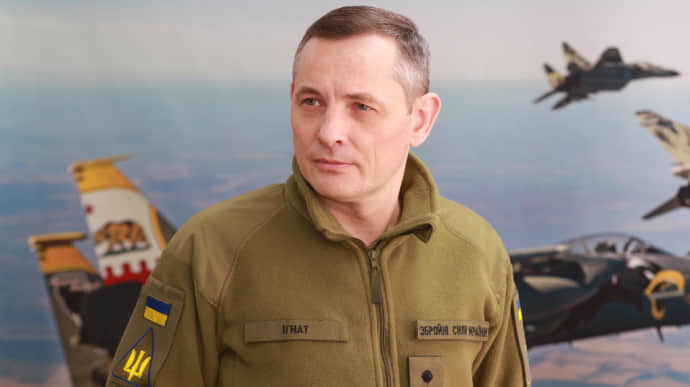 A solution to the length of air-raid warnings caused by take-offs of Russian MiG-31K fighter jets has been sought in relevant departments with the involvement of leading specialists, but it is not simple.
Source: Yurii Ihnat, Spokesman for the Ukrainian Air Force, during a briefing in the Ukraine – Ukrinform media centre on 21 November
Quote: "As far as I know, work is being carried out in relevant ministries and agencies. Management and leading specialists are looking for a way. Believe me, the decision is not simple. It is a question of responsibility, security, and a human life.
Advertisement:
We need a solution that would satisfy [everyone – ed.]... People want to understand how it will all happen. These multi-hour flights [of MiGs] block vital activities, the economy, and the education level.
This worries society. We have to wait [to find out] what the decision will be. The Air Force will continue to provide information about the threat, and we will also inform the public."
Previously: At a meeting of the Staff of the Supreme Commander-in-Chief on 17 November, President Volodymyr Zelenskyy instructed officials to develop a solution to prevent the country from being paralysed by the lengthy air-raid warnings that are issued when MiG fighter jets take off.
Background:
Ukraine's Air Force attributes the prolonged flight time of Russian M³G-31K fighters to the practice of refuelling midair.
The question of whether it is reasonable to issue air-raid warnings has been raised again, given that business and the economy are suffering, services do not function, and children cannot go to school during the prolonged air-raid warnings.
The Air Force noted that the decision on whether to give an all-clear for the lengthy flights of Russian MiG-31K fighter jets can only be made by Ukraine's senior leadership. Meanwhile, the threat of Kinzhal missile attacks remains real.
Air Force spokesperson Yurii Ihnat explained that if there is a ballistic missile threat, an air-raid warning is issued in the oblasts that ballistic missiles can reach. MiG-31Ks (and the Kinzhal air-to-surface missiles launched from them) can reach any part of Ukraine.
Support UP or become our patron!