Whole country affected by long-lasting air-raid warnings due to MiG takeoff but threat is real
Wednesday, 15 November 2023, 20:12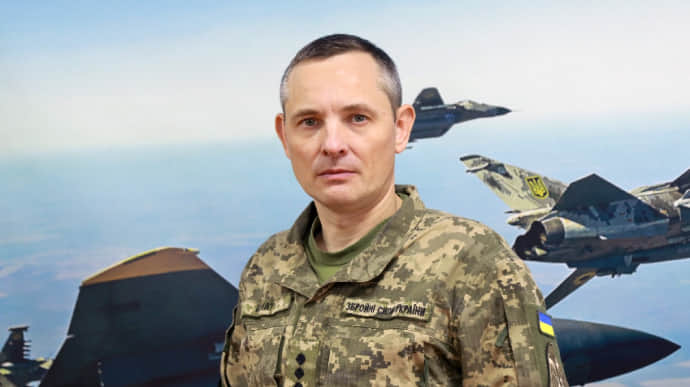 The decision on whether to cancel an air-raid warning for the time of long-lasting flights of the Russian MiG-31K fighter jets can only be made by the top leadership of Ukraine. Meanwhile, the threat of missile attacks with Kindzhal missiles remains real.
Source: Yurii Ihnat, the spokesperson for the Air Force of Ukraine, during the national joint 24/7 newscast
Quote: "The decision is not easy and must be made at the highest level. I think something will be considered. This is not the first time such questions have been asked and mentioned in the press…
Advertisement:
There is danger. It does not disappear. Like with the threat of the use of ballistic missiles, it is clear that an air-raid warning will be issued in some regions that can be reached by ballistic weapons. MiG-31K (a Kindzhal aero-ballistic missile launched from it) can reach any part of our state."
Details: Ihnat noted that long air-raid warnings indeed affect business, the economy and services do not work and children don't go to school.
The gradation and marking of air-raid warnings according to the level of threat (orange, yellow or red) are being considered.
At the same time, the decision must only be taken by the top leadership of the country, and only then will it be implemented by the Air Force. Ihnat reminded the public that the Telegram channel of the Ukrainian Air Force operatively informs society about all air threats that appear.
Background: Since the beginning of the Russian full-scale invasion of Ukraine, according to approximate estimates of the military, Russia has launched up to 50 Kindzhal missiles on Ukraine. After being supplied with Western-made air defence systems, the Ukrainian air defence has shot down nearly 15 such missiles.
Support UP or become our patron!