Mayor of Kyiv Vitaliy Klitschko: Every second citizen of Kyiv left the city because of the war, but the capital is like a fortress
Thursday, 10 March 2022, 13:04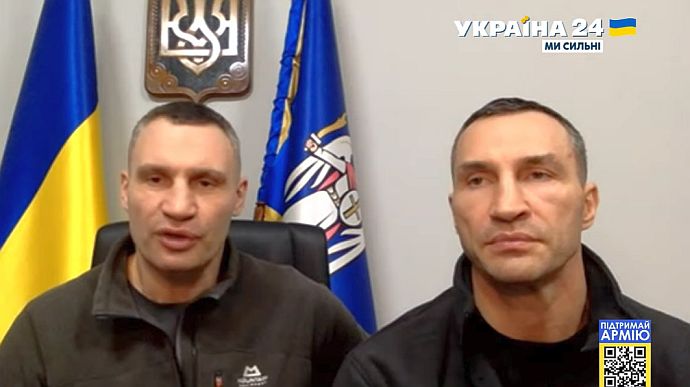 Thursday, 10 march 2022, 14:04
About half of all civilians have left Kyiv in the two weeks of the war, said Vitaliy Klitschko, the city's mayor, but the city has become a "fortress".
Source: Vitaliy Klitschko during a video speech
Advertisement:
Quote: "The key goal of the Russians is to capture Kyiv… to surround Kyiv, to take it in a ring, then to attack and overthrow the Government. Their plans are not being realized, thanks to our guys in Bucha, Vorzel, Irpen and Gostomel, where fierce fighting is taking place, - Our guys are thwarting all plans to surround Kyiv.
According to the latest estimates, every second Kyiv citizen has left. Under 2 million residents are now living in Kyiv. Nevertheless, Kyiv has now become a "fortress"."
Details: Klitschko noted that musicians and other professionals have joined the territorial defence.
Quote: "There has never been such a spirit! Everyone says,'Nothing will happen, we will not surrender our city.´ I can repeat these words: the city stood, the people will stand. They won't give up. And the enemy won't pass."
Vitaliy Klitschko went on air with his brother Volodymyr. The mayor said that his brother helps in providing equipment through his connections in the West: helmets, bulletproof vests, medicines, etc.
Volodymyr Klychko noted that many people had taken their families away and were returning to the capital. He stressed that the main thing is that the people have united.