Russian propagandist hysterically threatens that Russia won't stop at war with Ukraine
Monday, 14 March 2022, 20:36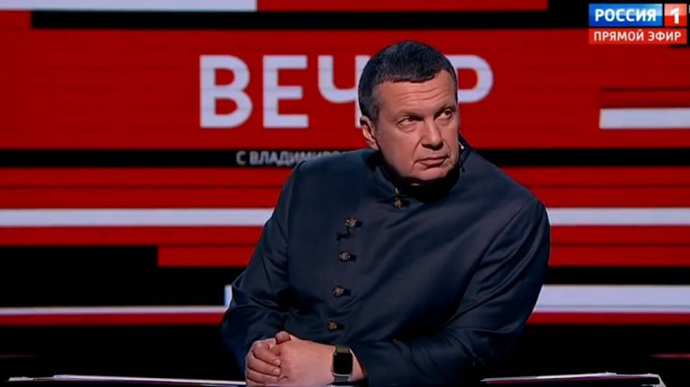 Alyona Mazurenko – Monday, 14 March 2022, 21:36
Vladimir Solovyev, a well-known Russian TV personality (and an avid spreader of Russian propaganda) who happens to own a lot of real estate in Italy, threatened Europe, saying that Russia will not stop at the war with Ukraine.
Source: an extract from Solovyev's broadcast
Advertisement:
According to Solovyev: "If you think that we will stop at Ukraine, think again, 300 more times. I would remind you that Ukraine is only an intermediary step in ensuring the strategic security of the Russian Federation."
Details: Solovyev, who had been targeted by the European sanctions, also stated that the West should shove their sanctions "up their a**es."
Background:
Earlier, two villas belonging to Solovyev were seized in Italy. Journalists found out that he has two more villas in Italy.
YouTube has blocked both of Solovyev's channels.
Ukraine is planning to place him on the internationally wanted list.
Russian propagandists, like military and political figures, have come under sanctions by the European Union. Some of them own property in Europe.