Russian shell kills 6 Kharkiv residents and injures 15 as they queue for humanitarian aid - Regional State Administration
Thursday, 24 March 2022, 14:17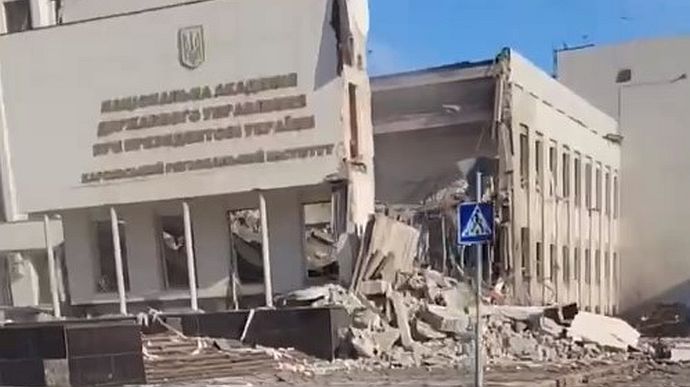 ROMAN PETRENKO - THURSDAY, 24 MARCH 2022, 15:17
Russians have used long range weapons to shell a Novaya Poshta [private postal service - ed.] facility in Kharkiv where Ukrainians were receiving humanitarian aid, killing 6 people and injuring 15.
Advertisement:
Source: Oleh Sinehubov, head of the Kharkiv Regional State Administration, on Telegram
According to Sinehubov: "In Kharkiv, Russians used long-range weapons to fire at the Novaya Poshta facility near which Kharkiv residents were collecting humanitarian aid.
According to preliminary reports, 6 civilians were killed, 15 more were injured and hospitalised. The number of casualties is being confirmed.