People found dead under the rubble of the shelled Regional State Administration building in Mykolayiv
Tuesday, 29 March 2022, 14:18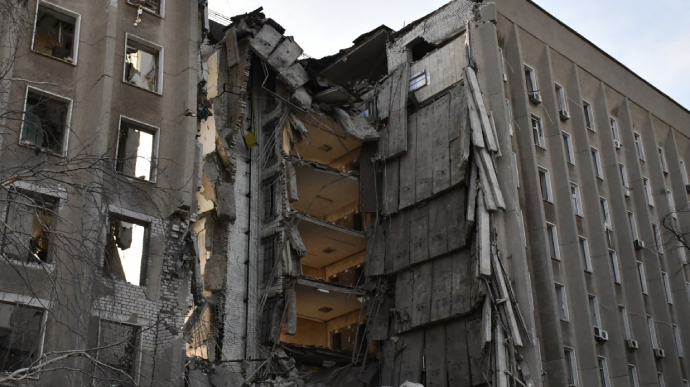 VALENTYNA ROMANENKO - TUESDAY, 29 MARCH 2022, 14:18
Seven people have been found dead under the rubble of the Mykolaiv regional state administration building during debris removal.
Source: Ukrainian State Emergency Service
Advertisement:
Details: As of 13:30, 7 dead bodies have been uncovered at the site of the collapsed building and another 22 people are known to be injured. State Emergencies Service units have rescued and freed 18 people from the rubble and transferred them to ambulance crews.
Rescuers continue search and rescue work at the scene.
Background: On 29 March at around 08:45 in Mykolaiv, shelling and strikes to a nine-storey administrative building resulted in the destruction of the central section of the State Administration building from the 8th to the ground floor, but no fire ensued.