Russians again fire at Chernihiv region border guards
Saturday, 23 April 2022, 12:41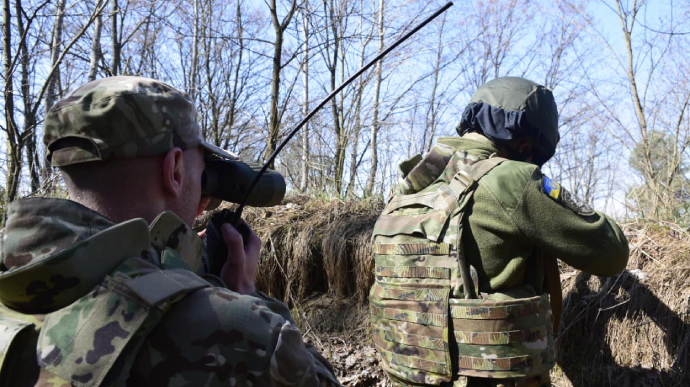 VALENTYNA ROMANENKO - SATURDAY, 23 APRIL, 2022, 12:41
STOCK PHOTO OF SBGS
On the evening of 22 April, Russian troops fired grenade launchers at the Ukraine state border in the Chernihiv region.
Advertisement:
Source: State Border Guard Service of Ukraine (SBGS)
Details: Yesterday, the Russians fired on Ukrainian territory at the "Hirs'k" section of the Chernihiv Border Guard Detachment.
About ten grenades fired from outside of Ukraine by an automatic grenade launcher have exploded near the border village of Senkivka (Ukraine).
This is the fourth shelling of Chernihiv region from the territory of Russia recorded by Ukrainian border guards since the Defence Forces of Ukraine expelled the invaders from the region, according to the SBGS.
Two of the three previous shellings by Russian invaders were also aimed at the Ukraine border section near Senkivka, although on previous occasions they had used mortars.
Fortunately, Ukrainian border guards were not injured during the shelling.
Previously: Ukrainian border guards have re-established their duty positions as a part of the restoration of control over the Ukrainian state border within the Kyiv, Chernihiv and Sumy regions, from where the defenders of Ukraine had expelled the occupiers.
At the same time, due to the continuation of Russian aggression, the usual border protection is not taking place, because there is still a danger of landmines, of Russian sabotage operations and reconnaissance groups and of shelling from adjacent foreign territory.