Russia threatens chemical attack on Odesa but is already blaming Ukraine
Saturday, 23 April 2022, 21:34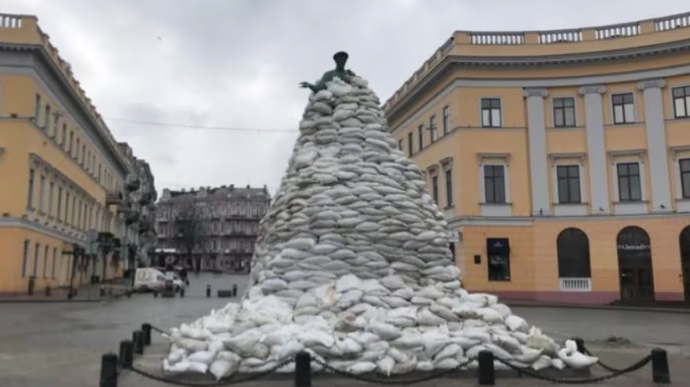 Svitlana Kizilova – Saturday, 23 April 2022, 21:34
Following Russia's missile strike on Odesa, the Russian Ministry of Defence "announced" that chemical weapons might be used near the Pivdennyi seaport in Odesa and has already accused Ukraine's special services of possibly planning a chemical attack.
Source: RIA Novosti [RIA News]
Advertisement:
Details: Russia said that a provocation is being planned near the Pivdennyi seaport in Odesa. The fact that Ukrainian law enforcement and special service officers received protective equipment allegedly bears this out.
According to RIA Novosti: "Kyiv might simulate a Russian Armed Forces missile strike on an Armed Forces of Ukraine military base, as a result of which the Odesa seaport's refrigeration plant will be blown up."
Earlier: On 23 April Russia carried out a missile strike on Odesa; one of the missiles hit a high-rise apartment building, killing 8 civilians, including an infant.